Maserati Lease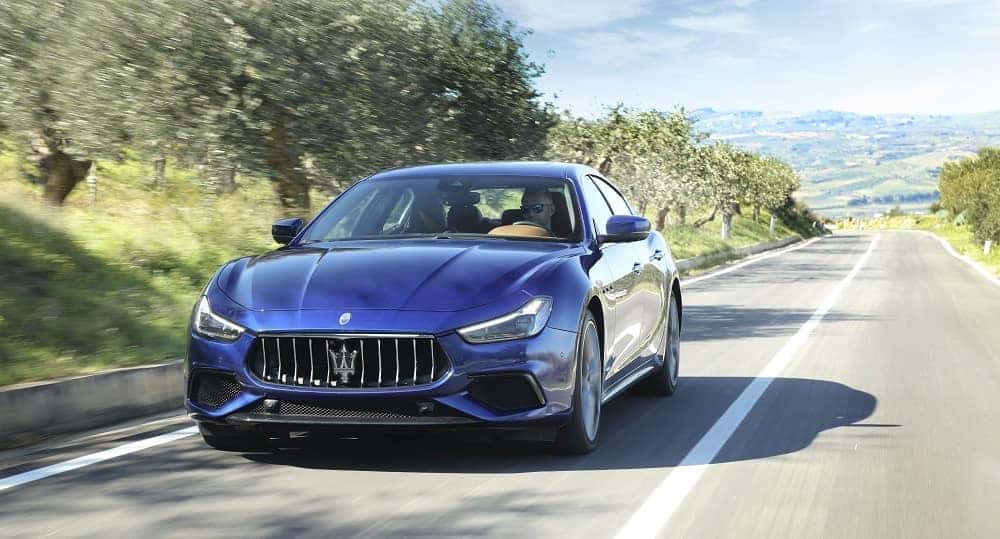 Maserati Financial Services
Have you decided that you're finally ready to treat yourself to a car worthy of your successes and ambition? Are you considering trading in your current vehicle for something that will excite you every time that you drive it? Investing in a luxury car can be a rewarding decision. You can enjoy your fabulous exotic car every day of your life. What other material object could deliver joy as consistently as a powerful luxury car? Living in Florida is a great reason to invest in a high power, exotic car. You won't have to worry about your Maserati becoming impractical to drive in winter weather. You'll be able to tool around Florida year-round in your elite Maserati.
When you're ready to start shopping for the right Maserati for your lifestyle, Maserati of Central Florida is a fantastic place to start. We offer a robust selection of the new and pre-owned exotic cars that local drivers have been craving. Our sales team is highly educated and well versed in the nuances of these dynamic vehicles. You may begin your search for the ideal Maserati right from home. Every vehicle that we offer for sale will be listed on our website. Browse our virtual dealership at your leisure. You'll find every listing furnished with photographs and information on each car. If you have any questions, please call our sales team. We are eager to guide you through the process of finding your dream Maserati. If you've been looking for a Maserati Ghibli lease, Maserati of Central Florida can help.
Maserati Ghibli Lease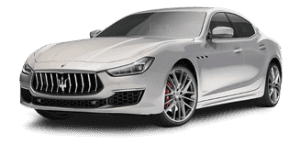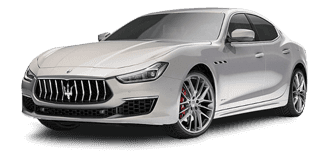 Are you considering leasing your next luxury car? Our Maserati financial services center can help you decide if a Maserati lease is right for you. We have the Maserati Ghibli leases Orlando drivers have been asking for. A Maserati Ghibli lease offers many benefits. Deciding to get into a Maserati lease is a personal choice. Many local drivers find that a Maserati lease is the ideal choice for their lifestyles. Maserati Ghibli lease payments are generally less expensive than payments on a car loan. If you are attracted to lower monthly costs, a Maserati lease might be perfect for you. You will also appreciate a typically lower down payment requirement for a Maserati Ghibli lease in Florida. Leases usually require a smaller down payment than loans. You will also benefit from taking advantage of our Ghibli lease specials. Please contact our sales team for more details.
When you elect to enter a Maserati lease, you can drive with confidence. After you own your car outright, the manufacturer's warranty will eventually expire. This could leave you vulnerable to expensive repair bills, should an unexpected issue arise. If you lease your Maserati, you can relax, knowing that your exotic car will remain under warranty for the duration of your lease. Another major advantage of leasing is the flexibility. When you buy a car outright, you will be responsible for eventually trading it in or reselling it when you want something different. If you are the kind of driver who loves having the latest toy, you'll want to consider leasing. Leasing your Maserati is a great way to keep yourself behind the wheel of the latest and most coveted Maserati models.
Not many customers could afford to buy a brand new Maserati every three years. Even if you trade in your car when you want to drive something new, you stand to lose money on depreciation. When you lease your Maserati, you can enjoy driving a new car every few years. Whenever your lease term ends, you can simply trade in the keys for another lease. If you are curious about your Maserati lease options, please contact our finance department. We are eager to field your questions and help you decide if leasing is right for your needs.
Ghibli Lease Special
Maserati of Central Florida is a full-service Maserati dealership. In addition to our unrivaled showroom and capable financial center, we also host a service center. Maserati cars are exceptionally unique. Keep your Maserati running in flawless condition with regularly scheduled routine maintenance. You wouldn't want to risk bringing your luxury vehicle to any run of the mill service center.
Our service technicians have been factory-trained to work on the most exclusive cars in the world. Don't allow amateur hands to service your elite Maserati. When you need a simple oil change or tire rotation, visit the service department at Maserati of Central Florida. Our expert technicians utilize the most current technology to keep your Maserati in pristine condition. We understand how important your luxury car is to you, and strive to get you back on the road as quickly as possible. You can even schedule your services online to avoid waiting around our service center. We want to accommodate your busy schedule. When you schedule your service in advance, we are able to ensure that our technicians will be able to begin work immediately.