Used Maserati Sports Cars of Orlando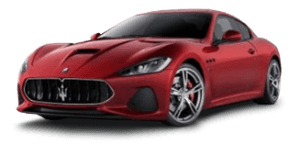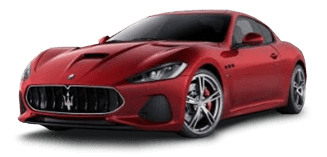 Locating your perfect used car for sale from a dealership in Orlando, Florida can sometimes be a chore, and we at Maserati of Central Florida understand that. Thankfully, when you stop into our Maserati dealership in Orlando, Florida, you can explore a wide variety of used sports cars for sale, used SUVs, and much more all here in one convenient and easy to find location! We have a friendly and knowledgeable team of automotive professionals at our car dealership that are ready to show you through the ins and outs of all of our vehicles to narrow down your search and find what suits your needs. We are confident at Maserati of Central Florida that you will find the Maserati sports car or any other used Maserati in Orlando, FL thanks to the sheer amount of options that we have waiting for you. We are the closest Maserati dealer to all in the Orlando, Florida area and we look forward to offering you and all others great deals on used Maserati's Orlando! Get in touch with us today to learn more about our Maserati sports cars, both new and used, as well as all of our other fantastic models!
Used Maserati Orlando FL
Used Maserati cars for sale are only a quick trip away at our closest Maserati dealer where you can find a number of excellent Maserati sports car, SUVs, sedans, and more. Each used Maserati is inspected when it arrives at our dealership so that you can rest assured that it is in top shape and ready for you to take it out onto the open roads. You can find a used Maserati in Orlando, FL that is sure to suit your wants and needs for a great price that you are sure to appreciate. You can find such cars like the used Maserati GranTurismo which packs a powerful drivetrain under the hood, rear-wheel-drive, and even has a convertible option to feel the Florida breeze run through your hair. With an impressive V8 engine under the hood and a smooth-shifting dual-clutch automatic transmission, you can cruise the Orlando roads with ease and have the power to get where you are going quickly and have fun doing it!
If you are looking for a used Maserati in Orlando that offers some of the same sporty qualities with two more doors? The Maserati Quattroporte sedan may be exactly what will fit your desires. With an available 3.0-Liter Turbocharged V6 Engine, efficient 8-speed ZF automatic transmission, and rear-wheel-drive, you can enjoy great fuel economy while still having the Maserati sports car power!
With a certified used Maserati in Orlando, FL, you can have peace of mind knowing that your dream car has been inspected before purchase and a guarantee has been placed on the vehicle. These used Maserati's come with a factory warranty of up to six years from the original vehicle purchase date, and 24-hour roadside assistance!
Are there any questions that you may have about our Maserati sports cars for sale or any of our other used Maseratis in Orlando? Don't hesitate to reach out to us at your closest Maserati dealership to learn more and speak with one of our friendly employees!
Maserati Dealership in Orlando Florida
Maserati of Central Florida has already made many customers in the Orlando, Florida area very happy with their used Maserati cars and SUVs that we were able to help put into their garages. Our team at our Maserati dealership in Orlando, Florida is looking forward to taking you for a test drive in the car of your choosing and helping you find the perfect vehicle for you! You can find our closest Maserati dealership of Maserati of Central Florida located conveniently at 525 S Lake Destiny Drive, Orlando, FL 32810, or, you reach us by phone at 407-667-4300.