Used Luxury Cars Orlando
Has the time finally arrived for you to get rid of your current vehicle for something more exciting? If you're beginning to look around for the perfect used Maserati in Orlando, there is no finer place to search than Maserati of Central Florida. We are proud to offer a wonderful selection of new and pre-owned luxury cars to the Central Florida area. Our passion for exotic cars is evident as soon as you set foot inside our showroom. Allow our knowledgeable sales team to guide you through the process of selecting your next luxury vehicle.
We would be thrilled to show you our impressive inventory, explaining the benefits of each individual model. When you're purchasing a used Maserati for sale in Florida, you will want to know that you're dealing with professionals. We are a local business that prides itself on value and professionalism. Every used exotic car is hand-selected to uphold our high standards. Are you hunting for a used Granturismo for sale? Our expert sales team will be able to help you find the perfect model for your needs and lifestyle.
We offer gorgeous, sophisticated luxury vehicles, both new and pre-owned. Maserati of Central Florida has earned the respect of the community, and it's not difficult to see why. We are the premier destination for used Maserati cars in Orlando. We have a highly trained sales staff ready to answer any and all of your questions. Let us assist you in your quest for your next exotic car.
Used Maserati for sale in Florida
Have you decided to purchase a used Maserati for sale in Florida? If you're looking for endless luxury with a price tag you can actually afford, you're making a wise decision. Our pre-owned and certified pre-owned Maseratis in Orlando are stunning, late-model vehicles. You'll be able to save major money on this big-ticket purchase by buying pre-owned. Cars depreciate significantly the instant that they are driven off of the dealership lot. Your used Maserati in Orlando will retain more of its value after purchasing, compared to buying a new Maserati. Additionally, if you choose to finance your vehicle, your monthly payments will be lower.
We have a wide variety of beautiful used Maserati cars for sale in Florida. Why wouldn't you want to save money on your car purchase? You can browse our impressive inventory right from the comfort of your home. If you see something online that strikes your fancy, simply schedule your test drive. You'll want to experience the feel of driving your potential purchase. How else will you know that it is the right car for you? It's important to see how you feel behind the wheel. Save time waiting around at the dealership by arranging your test drive in advance. We'll be waiting to help you find the ideal used Maserati in Orlando.
Used Granturismo for sale
If you're searching for the ideal used Maserati Granturismo for sale in Orlando, Maserati of Central Florida will be able to help you. We can understand your interest in the Maserati Granturismo. This high-performance Italian masterpiece is jaw-dropping, from the moment you see it. The Granturismo is truly a driver's grand tourer. The exterior is deliciously designed for the ultimate sports car performance. You'll turn heads everywhere you travel in this breathtaking little number. The 4.7-liter V8 engine packs a powerful punch. Acceleration time is marked at a cool 0-60 in under 5 seconds. You'll feel every ounce of the power with the six-speed automatic transmission.
Every model of Granturismo is rear-wheel drive, offering a driving sensation that is unrivaled. Inside this attractive package lies a sumptuous interior. Luxurious leather seats are a delight for long drives. The internal technology comes complete with an ultra-modern infotainment system. The interface is compatible with both iPhones and Android. The Maserati GranTurismo has been praised by professionals for being the perfect compromise between performance and comfort. It is an excellent choice of used Maserati in Orlando.
Used Maserati Quattroporte for sale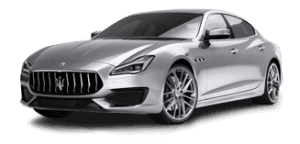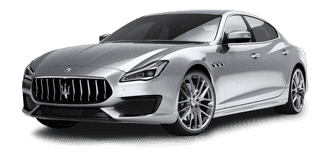 Perhaps you need a little more space in your exotic car. It can be difficult to cram the kids into the back of a coupe every time that you want to take a scenic drive! The Maserati Quattroporte was designed to offer plenty of space for rear passengers. Sporting a luxurious interior, the Quattroporte will allow you to take friends or family along for the ride. With your choice of dynamic engine, it will be quite an exciting ride, indeed! The Quattroporte offers your selection of either a 3.0 liter V-6 or a 3.8 liter V-8. Either choice will offer plenty of supple power at your fingertips.
The discerning driver will adore the Quattroporte's athletic handling and firm suspension. This sedan has room enough for the whole family, but it's hardly your basic family sedan. You'll be the envy of the entire neighborhood in this delicious piece of Italian design. When you've made up your mind to find the perfect used Maserati Quattroporte for sale in Orlando, give our dealership a call. We can't wait to introduce you to the majesty of Maserati craftsmanship.