Used Luxury Cars Florida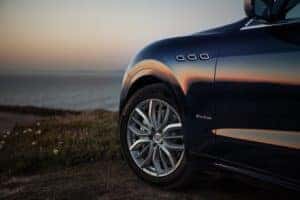 Have you been hoping to treat yourself to a superb pre-owned vehicle that can offer a driving experience unlike any other? If that sounds like the car for you, then the team here at Maserati of Central Florida will be glad to set you up with a used luxury car in Florida that you can enjoy for countless miles to come. Maserati cars and SUVs are recognized all over the world as being among the most finely crafted vehicles on the market. They feature the finest materials, expert engineering, and timeless styles. These cars and SUVs are designed and built with discerning drivers in mind.
The moment you get behind the wheel of a used Maserati for sale, you'll see why they're among the most sought after vehicles currently in production. Have you been searching for a terrific selection of Maserati and other used luxury cars in Florida? If so, then make Maserati of Central Florida your destination. Our dedicated buying team scours the market to assemble a stellar inventory of high-end pre-owned cars from a range of automakers. Before offering these vehicles up for sale, we put each one through an intensive quality assurance inspection process. We're passionate about the cars that we sell. We want to put our best foot forward to provide our customers with unforgettable driving experiences!
Whether you're hoping to get into a vigorous sports car or a refined SUV, you won't be disappointed with the large variety of cars that we currently have in store. If you're eager to get a look for yourself, browse through our stock of used Luxury cars in Florida online! Of course, you can always stop by our showroom to see these vehicles up close. Our courteous staff will be glad to assist in whatever way they can.
Used Maserati Levante
For shoppers who are in the market for a striking SUV that is sure to turn heads, the used Maserati Levante is one option that should be at the top of the list. Combining graceful handling with a generous powertrain, the Levante blazes past other vehicles in its segment. Upon entering the cabin, there are certain things you'll notice straight away. The lavish interior manages to be sophisticated without sacrificing utility. Desirable features include leather upholstered seating and dashboard. Along with numerous technology options to help you stay connected and informed on the road. Boasting two front LCD monitors, the Levante keeps all of the most important information front and center for you to see at a glance.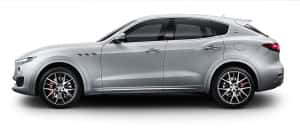 When it comes to performance, the used Maserati Levante leaves little to be desired. A 3.0L Twin Turbo V6 provides powerful and responsive acceleration, so it's the perfect choice for fast-paced highway driving. It's also great for simply cruising around town. This vehicle ranges from 350 to 590 horsepower depending on the configuration. The Levante has the aptitude to satisfy even the most demanding drivers. All-wheel drive will give you the confidence to drive in all kinds of road conditions, so you can get to your destinations safe and sound.
As one would expect from such an impressive used luxury car in Florida, the Levante offers numerous high tech options to enjoy. Apple CarPlay and Android Auto allow you to connect your preferred mobile device easily. This means that things such as navigation, phone calls, text messages, and playing music can all be done hands-free as you drive. Multi-zone climate control will help you and your passengers stay perfectly comfortable in the hot Florida weather. For those rare winter days when the temperatures drop, you'll be able to enjoy heated seats. All in all, the used Maserati Levante is an expertly designed SUV that sets a new standard for luxury.
Maserati Financing Central Florida
We understand that your time is valuable, so you likely want a quick and hassle-free way to finance the used luxury car in Florida that you have had your eye on. Here at Maserati of Central Florida, we work hard to provide our valued customers with easy and straightforward financing solutions. Wondering how to get started? We recommend that prospective buyers begin by applying for financing online! This step can be taken from anywhere that you . have an internet connection. Whether you're applying from home or from the office, you'll be able to get the ball rolling to save yourself time down the line.
All you'll need to apply is some basic financial, residential, and employment information. With this in hand, completing the application should take only a few minutes. Once this is done, one of our financing specialists will review your application promptly and be in touch with you to discuss your options. Our goal is to help you bring home the used luxury car in Florida that you desire as quickly and easily as can be. If you have any questions or concerns, we'll be happy to assist. Just give us a call at 407-667-4300 and ask to speak with one of our auto financing experts.