Used Maserati for Sale

Exotic Cars Near Me
Have you spent years dreaming of owning your very own luxury sports car? You might be surprised to find out just how attainable your dreams may be. Buying a used luxury car near Tampa is a wonderful way to enjoy the infinite amenities of an exotic car at a terrific value. When you begin your search for the ideal Maserati SUV used car, you'll want to work with a reliable dealership. Buying a used vehicle from a private seller may seem like a wise idea in the moment. However, investing in an exotic car is a serious decision. You'll want to ensure that you are doing business with a trustworthy local Maserati dealership.
Don't risk wasting your time and money working with a less qualified dealer. Maserati of Central Florida has decades of experience working in the exotic car industry. We have a dazzling selection of the finest exotic cars near you. Maserati of Central Florida is proud to offer the latest and most covetable vehicles in the Maserati lineup. We also boast a special choice of pre-owned luxury vehicles. If you have been dreaming of getting yourself into a pre owned Maserati SUV, visit Maserati of Central Florida. We are the local driver's favorite option for finding used Maserati for sale near you. Maserati of Central Florida is located to serve drivers across the state. Many of our customers drive from Miami, Jacksonville, Fort Lauderdale, and beyond. They find our exceptional service and selection to be worth the commute. There is no finer place to begin your search for the perfect used Maserati for sale.
Used Maserati for Sale Near Me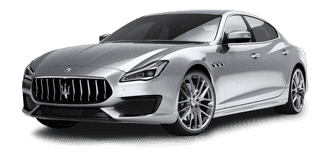 There are many valid reasons to consider choosing a used Maserati for sale. Although buying a brand new luxury car has obvious appeal and many benefits of its own, many of our customers elect to shop used. For many customers, the value offered by a used Maserati for sale is undeniable. When you shop for a used Maserati for sale near you, you will save significantly on the initial purchase price. Perhaps your budget can afford a base model of the car you are interested in. If you consider purchasing the same car, but a few years old, you could potentially jump up to a higher trim level for the same price.
Buying a used Maserati for sale near you allows you to get more car for your money. Suddenly, the luxurious features of the higher trim levels become accessible. A used Maserati for sale will also retain its value at a more favorable rate than a new car. When you buy a brand new Maserati, you must accept the inevitable depreciation that will erode at the value of your investment. Depreciation is an unfortunate and unavoidable reality of owning a car. From the moment you leave the dealership in a new car, your vehicle will lose value. In fact, depreciation occurs at the fastest rate during the first several years of a car's life. If you purchase a used Maserati for sale near you, you can skip over this period of rapid depreciation. You can find a recent model used Maserati for sale at a fantastic value that will hold its value better than a new car. When you eventually go to trade in or resell your car, you'll be happy to get back more of your investment.
If you prefer to keep your monthly expenses as low as possible, you will be pleased to learn that insuring a used car is less expensive than a new car. For many of our customers, buying a pre-owned Maserati is the best decision for their lifestyles. If you have further questions about the merits of shopping used, please reach out to our sales team.
Pre Owned Maserati SUV Service
Apart from our magnificent inventory, Maserati of Central Florida also boasts a service center. Owning a Maserati is somewhat different than owning most cars. These Italian masterpieces are crafted from the highest quality parts. Maserati vehicles are complex and unique. The average service center doesn't have the tools or skills required to perform adequate work on a Maserati. You will want to do everything possible to keep your Maserati running in flawless condition. Every service technician at Maserati of Central Florida has been factory trained and certified.
Our technicians have ample experience working on luxury cars and are experts in their field. We equip our service center with the latest technology to offer the highest level of service. Whether you need a simple oil change or diagnostic work, Maserati of Central Florida can take care of you. For the most convenience, you are able to schedule your services online ahead of time. You won't have to wait around our service center when you schedule service in advance.
Maserati of Central Florida also maintains a comprehensive library of OEM Maserati parts. Should you require a part that we do not currently carry, you can fill out a request form online at your convenience. Once we receive the part that you need, we will reach out to you. If you could use some assistance installing your part, we can help you with that, also.