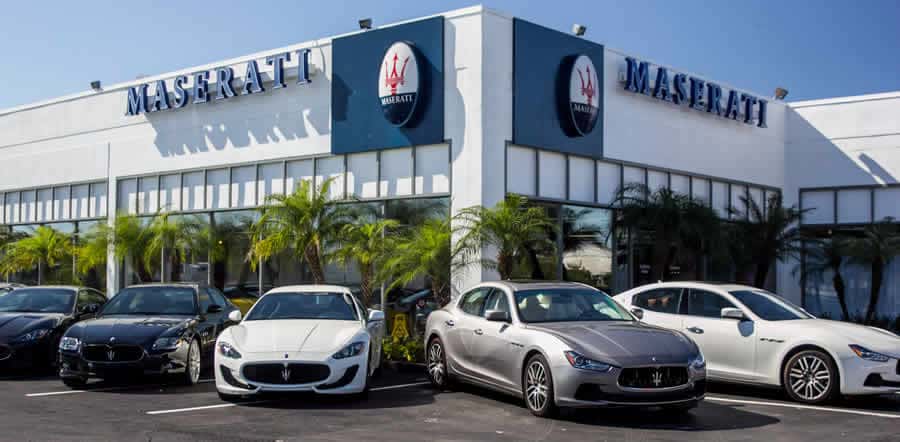 Are you in the market for your next luxury car for sale in the Tampa, FL area but you are between brands or unsure of precisely what you would like to drive next? You can drastically shorten the length of your search with a quick stop into our Tampa luxury car dealership of Maserati of Central Florida! Our Maserati dealers in Florida carry the extensive inventory of new Maserati for sale in Tampa, as well as used Maserati for sale all here in one easy to find location. When you are looking for a luxurious and sporty car, a Maserati for sale should be high up on your list of potential candidates for your next vehicle. Our Maserati of Central Florida dealer excels in ensuring that you get into the model that is going to fulfill all of your wants and needs for a great deal that you will not be able to get anywhere else. If you have been wondering where the closest Maserati dealership is to you, don't hesitate to get in touch with us today at Maserati of Central Florida to find out the many ways we can help you obtain the luxury car of your dreams!
Maserati For Sale Tampa
A new luxury car for sale is only a step away at our Tampa luxury car dealerships with the latest and greatest Maserati models. All Maserati for sale in Tampa offer luxury. However, some provide more sport-inspired interiors, exteriors, and handling characteristics. If you want to cruise the Florida roads in comfort and luxury without all the needed harshness of a sportier model, the Maserati Levante, Quattroporte, and Ghibli are all worth a look. The Maserati Levante at our Maserati dealers in Florida is an excellent choice for a new SUV thanks to its many great amenities. The Maserati Levante provides added ground clearance over our other luxury cars for sale so that you can enjoy it in all weather conditions, spacious leather seating for five, ample trunk space for all of your things, as well as a powerful 3.0-Liter V6 Engine and All-Wheel-Drive.
Are you looking for a Maserati for sale in Tampa that is a bit smaller than the Levante without losing all of the luxuries? The smaller Maserati Ghibli sedan for sale at our closest Maserati dealership gives you all of the same great luxurious features and desirable equipment without the SUV size. With the same 3.0-Liter V6 engine and ZF 8-Speed automatic transmission that sends power to the rear wheels, in this case, you will have no problem getting where you need to go quickly and comfortably.
Still wondering or have questions about which Maserati for sale is the right pick for you and your needs? Get in touch with us today at our Tampa luxury car dealership to learn more!
Maserati Dealers in Florida
We have already helped many happy customers in the Tampa, FL area achieve their dreams of buying a new Maserati for sale, and our friendly and trained staff is looking forward to helping you do the same. Reach out to our Maserati of Central Florida dealer today to learn more about our great prices on Maserati for sale in Tampa, all of their ins and outs, and take a test drive in the luxury car you have always wanted today! You can find us located conveniently at 525 S Lake Destiny Drive, Orlando, FL 32810 or reach us by phone at 407-667-4300.