Maserati Dealership in Orlando Florida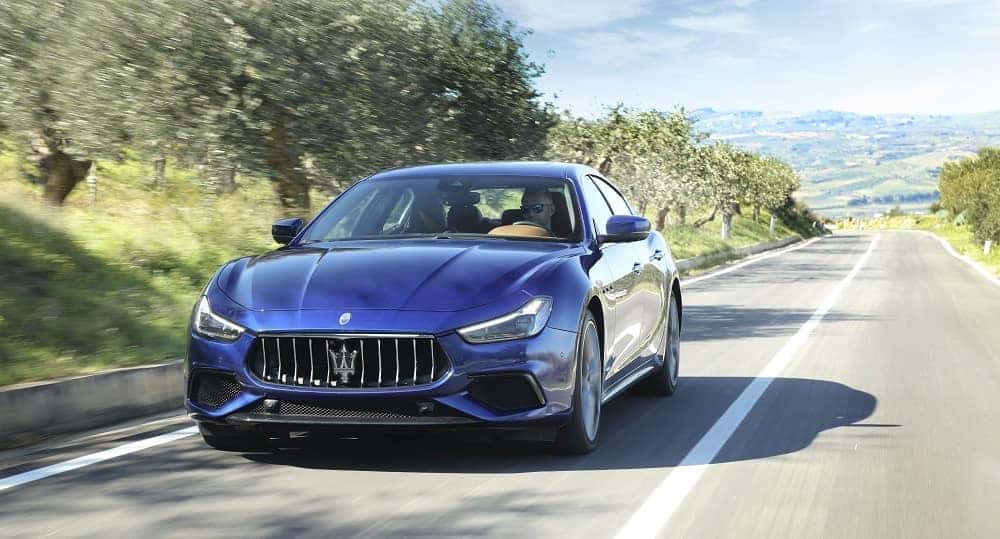 When the time arrives to choose an all-new luxury vehicle that is replete with impressive features – do you know where to turn? The Orlando area is home to a number of dealerships, but only a select few will be able to offer the stellar shopping experience that you deserve. Here at Maserati of Central Florida, we've dedicated ourselves to assisting drivers from all across the Orlando area in picking out and bringing home incredible vehicles to suit their needs and wants. With a robust inventory of new and used Maserati options – there is sure to be something in stock that will speak to you.
Let's say that you've been searching for a sleek and elegant sports sedan that features striking good looks and enough power under the hood to back it up. If that sounds appealing to you, then the new Maserati Ghibli for sale could be just what you're looking for. This finely-crafted vehicle embodies everything that makes Maserati vehicles so special. It combines the finest materials with incredible craftsmanship. The result is a powerful and versatile sedan unlike any other. If you think that the new Maserati Ghibli for sale could be right for you, then we encourage you to come to see one for yourself. When you visit our Maserati dealership in Orlando Florida – you can take a complimentary test drive to experience how the Ghibli operates on the road firsthand.
We take customer service seriously here at our Maserati dealership in Central Florida. By working with a friendly and experienced member of our sales team, you will be able to find all kinds of excellent options that will offer what you're looking for in a vehicle. You may already have a particular model in mind – or perhaps you simply want to explore the range of available options. Either way, our team members will be happy to share their expertise with you. You can have your questions answered, and your concerns addressed promptly. When you're ready to take the next step, you can find us at 525 S Lake Destiny Dr, Orlando, FL.
Maserati Ghibli Lease Specials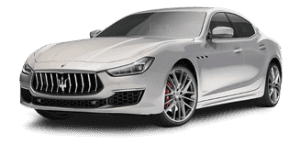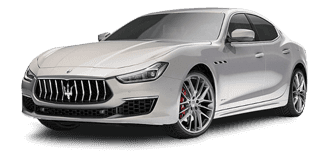 Owning a world-class vehicle is something that many drivers take great pride in. However, if you're looking to drive one of the latest Maserati options without so much commitment, then there is another option that may be better suited to you. At our Maserati dealership in Orlando FL, making a purchase isn't the only way to get behind the wheel of a new Maserati Ghibli. We also have Maserati Ghibli lease options that you can take advantage of today!
When you choose to lease, you'll be able to enjoy one of our latest Maserati vehicles for a set 36-month lease term. Even if you intend to own a Maserati eventually, leasing can be a great way to make sure that these incredible vehicles are a good fit for you. After the term of your lease has ended, moving on to something else is a quick and simple affair. Just bring the car back to us, hand in the keys, and you can be on the road in an all-new model the same day!
If you're on the fence about whether the new Maserati Ghibli for sale is the right vehicle for you, then it might help to learn a bit more about the unique features it offers. Under the hood, the Ghibli sports a quick and responsive 3.0L V6 engine that is designed to offer fast and tactile acceleration. As far as luxury features are concerned, the Ghibli offers leather upholstered seating, an advanced infotainment system and plenty of other upscale touches throughout the cabin.
Maserati Service Orlando
Our Maserati dealership in Orlando Florida might primarily be known for selling and leasing high-end vehicles. But this is just part of what we have to offer! We are also home to a fully-equipped Maserati service department. Maserati cars and SUVs aren't like other cars. They are finely tuned pieces of machinery that can truly benefit from expert care. If you want to keep yours performing at its peak, then entrust it to the staff of highly skilled technicians at Maserati of Central Florida. Our techs have years of experience working on high-end vehicles, and they'll be able to treat your car with the care and respect that it demands.
From routine maintenance to repairs – we can handle all kinds of important services. Providing your car with high-caliber care has benefits that go beyond day to day performance. By keeping your vehicle well maintained, you will help to protect its value. This way, you can get a higher price for it when the time comes to trade it in and move on to something newer. We know that with your busy life, finding time for auto service can be difficult. Luckily, we've made it easy to schedule service online. We even offer an enclosed trailer service that runs throughout the state. With this service, we can pick up your vehicle from wherever you might be.