Maserati Dealership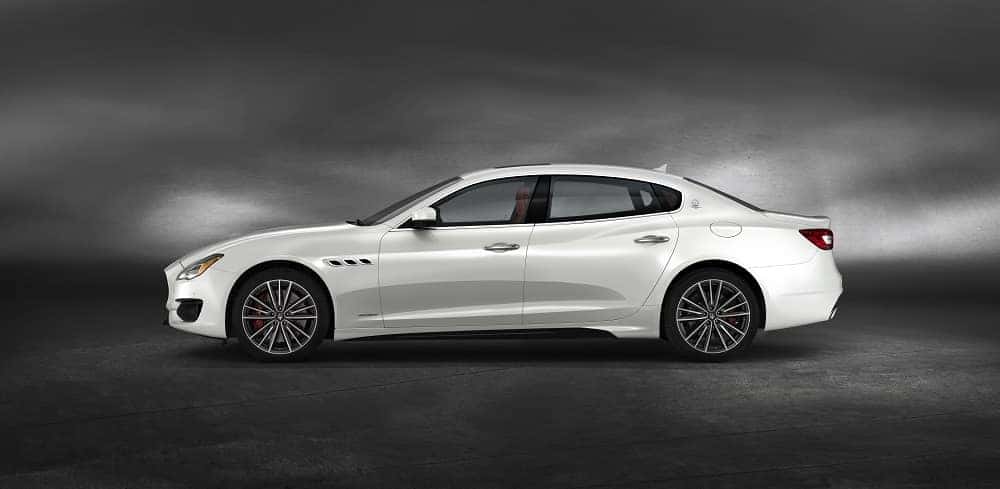 Florida Maserati for Sale
Luxury cars are something of a Palm Beach staple. There's something about living in Florida that causes even the most practical people to daydream about owning an exotic car. When you're looking for the perfect Palm Beach adjacent Maserati dealer, come to Maserati of Central Florida. Our Maserati dealership has decades of experience in exotic cars. We strive to provide our customers with a high-end shopping experience that embodies the values of the Maserati brand.
At Maserati of Central Florida, we feel that the process of selecting your next car should be as luxurious as a Maserati. Drivers from all over the state of Florida flock to our Maserati dealership for the superb selection. We stock our Maserati dealership with the latest models of Maserati for sale. We also carry a special, elite selection of pre-owned luxury cars. You can view our complete inventory directly on our website – enjoy shopping for your next exotic car right from your sofa. You'll find every car in our current inventory listed online with a suite of photos and vital information. This is a great way for longer distance customers to narrow down their options before visiting our Maserati dealership.
We are centrally located in the state of Florida to serve customers from all areas. You'll find that our outstanding selection and customer service make the commute worthwhile! Florida drivers seeking the right Maserati for sale will certainly want to pay our dealership a visit. When you're ready to find the perfect exotic car near you, don't be shy. Reach out to our committed sales team. We are eager to help you navigate through the process of finding and financing your next luxury car.
As soon as you see something that you love on our website, we encourage you to call and schedule a test drive. Photographs can only do a Maserati so much justice. To truly experience all that these amazing cars have to offer, you need to drive one for yourself. We encourage our customers to arrange their test drives in advance when possible. This way, we can ensure that you receive the appropriate attention from our sales staff.
Maserati Palm Beach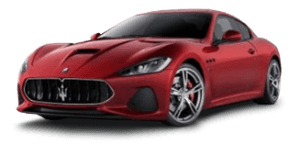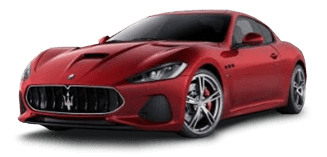 Once you have selected the perfect Maserati near Palm Beach for your unique needs and tastes, you'll want to think about payment. Paying cash for your luxury car near Palm Beach is a popular option. You'll benefit from not having to worry about monthly payments and total ownership of the car. For some customers, paying cash for their Maserati near Palm Beach isn't the best choice for their budget.
If you are thinking about obtaining financing, allow Maserati of Central Florida to help you. Our Maserati dealership features an expert finance department. We have ample experience helping our customers secure the loans that they need. We understand that our customers lead busy lives, and we aim to make the application process as quick and simple as possible. You can fill out your finance application online directly on our website. This form is completely secure and simple to understand. Should you have any questions about applying online, feel free to call our finance department. We are eager to help you get into the car of your dreams.
Our finance team has built relationships with many local lenders to ensure that you have options. There is no one size fits all solution for car loans. Our finance staff takes the time to understand your particular situation. We want to see you get the car that you love with a financing plan that agrees with your lifestyle. If you plan on financing your luxury car, we encourage you to fill out your application before you start seriously shopping. It is a great idea to get a thorough understanding of your budget. You won't risk falling in love with something that doesn't suit your budget.
Exotic Cars Near Me
Maserati of Central Florida also boasts a quality service center. Once you've driven home from our Maserati dealership in your fabulous new car, you'll want to keep it protected. The most surefire way to keep your Maserati near Palm Beach running in optimal condition is routine maintenance. You wouldn't want to bring your Maserati to any ordinary service center, however. You will want to be assured that your service center has the knowledge and tools necessary to work on these finely tuned exotic cars.
Maserati of Central Florida staffs our service center with factory-trained, certified professionals. Our technicians have years of experience working on high-end luxury cars. We provide the most cutting edge tools and technology to our technicians. You can rest assured that your precious Maserati will be in good hands at our service center. Don't waste any time waiting around our dealership – schedule your service appointments in advance on our website. Maserati of Central Florida strives to provide flawless service in a timely manner. Our goal is to see you back on the road in your Maserati as soon as possible.