Luxury Car Dealership Near Me
When you live near Tampa, luxury cars are a popular investment. Living in Florida allows even the most prudent to justify an exotic car. The nearly constant sunshine and stellar driving conditions make driving a sports car as pragmatic as possible. Have you been mulling over finding a Florida Maserati for sale? Maserati of Central Florida should be your first destination. Our experience in the exotic car industry spans decades, and it's clear to see why. Maserati of Central Florida is proud to provide the Sunshine State with new and pre-owned luxury vehicles. Our luxury car dealership near you boasts a fantastic selection of these elite vehicles. You will be dazzled by the amazing inventory at our Maserati Florida dealership.
When you finally make up your mind to invest in a Maserati sports car, the possibilities can seem paralyzing. Maserati manufactures an enviable lineup of diverse vehicles. No matter which model you are interested in, you will enjoy the unrivaled craftsmanship of the Maserati brand. These exceptional exotic sports cars are crafted with the highest quality parts. The Maserati brand has a famous racing heritage, evidenced in the powerful current lineup. Whatever your personal needs may be, Maserati is certain to manufacture something that suits you.
Have you been considering a used luxury car for sale near you? You will love our special choice of pre-owned exotic cars. We carry a thrilling assortment of used luxury cars for sale near you. If you are keen to begin browsing, you can start looking right from home. Our website will list each vehicle that we offer for sale. Browsing through our virtual dealership is a great way to become familiar with our inventory before visiting in person. Every vehicle listed will be accompanied by a comprehensive collection of photographs. You can also find important details about the car in question. This is a fantastic way to efficiently comparison shop between various models. If you are looking for the perfect Maserati used near Tampa, our website is a terrific place to begin.
Used Luxury Cars For Sale Near Me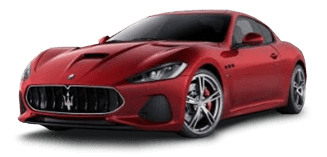 After you find a used luxury car for sale near you that captures your interest, you will want to see it in person. After all, test driving is the most exciting part of finding your Maserati used close to Tampa! Arranging your test drive is simple. Simply call our helpful sales team and let us know which vehicle you are interested in. We will work with your schedule to find a convenient time to visit our dealership. Shopping for Maseratis used near Tampa has never been easier. We encourage our customers to schedule their test drives in advance. While spontaneous visits to our dealership are always welcome, scheduling ahead of time is helpful.
We strive to ensure that you receive the service that you deserve. When you arrange your Maserati test drive in advance, we can make sure that our sales team can properly assist you. You will also eliminate the risk of any wait time at our Maserati dealership. If you are searching for a specific model of Maserati, please let our sales team know. We will be delighted to help you find exactly what you are looking for.
Maybe you are less than certain of what you are looking for. If you need a little more guidance while shopping for your next exotic car, don't worry. Our professional and helpful sales team would be happy to help guide you. The Maserati brand produces different vehicles to suit the needs of their customer base. Our sales team will work with you to discern what your particular needs may be. This way, we can make educated recommendations for which Maseratis might best suit your lifestyle. Shopping for an exotic car should be exciting and memorable. Maserati of Central Florida prides ourselves on providing extraordinary customer service.
Tampa Luxury Cars Service
Once you have found your ideal Maserati model, you may find yourself feeling oddly protective. Owning a luxury car can inspire you to take every measure to keep your vehicle in perfect condition. You might find yourself occupying two parking spaces to protect against the careless scrape of a car door. The easiest way to make sure that your Maserati stays running in flawless condition is to perform regular maintenance. You will want to keep current with your scheduled services. Maserati of Central Florida hosts a qualified service center at our Orlando dealership. Unlike your standard, ordinary service center, all of our technicians are factory trained to work on Maserati.
The average service technician at a chain service center won't have the expertise to service a Maserati properly. Don't risk leaving your precious Maserati in the hands of an amateur. Our service technicians take pride in performing quality service in a timely manner. For even more convenience, you may schedule your services online. Maserati of Central Florida is your ideal destination for everything relating to Maserati cars.