Maserati Cars for Sale
Have you been coveting the exciting lineup of the latest Maserati cars for sale? Take the first step toward making your dreams a reality by visiting Maserati of Central Florida. Our Maserati dealership near Tampa carries the exclusive models you've been craving. If you're near the Tampa area, looking for Maserati cars, visit Maserati of Central Florida. We offer a robust choice of new and pre-owned exotic Maserati cars in South Florida. Maserati drivers in Tampa find driving to our dealership well worth the trip. You simply won't find better customer service or selection at any other dealership. When you refuse to settle, Tampa customers seeking the premier Maserati dealership visit Maserati of Central Florida. You can begin your search from home by visiting our website. We list every vehicle in our impressive inventory online. You will enjoy perusing our virtual dealership. Each vehicle listing will be accompanied by photos and important information about each car.
Once you find something that strikes your interest, don't hesitate to contact our experienced sales staff. Our Tampa adjacent Maserati dealer can't wait to guide you through choosing the perfect exotic car. Whether you're looking for a spacious Maserati 4 door sport sedan or a stylish coupe, we can help you find and finance the car of your dreams. These exclusive vehicles offer more than meets the eye. Allow our dedicated sales team to provide all of the information that you need to select the right Maserati for your needs. After you've chosen a Maserati near Tampa that you are interested in, you'll want to see it in person. Call our friendly sales team to let us know which car you'd like to test drive and the most convenient time for you. Our Tampa adjacent Maserati dealership always appreciates walk-in visits. However, we encourage customers to schedule test drives in advance. This way, we can ensure that you receive the full attention of our sales team.
Tampa Maserati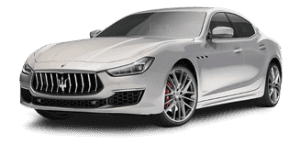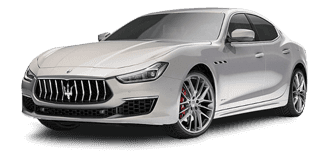 After you've selected the ideal Maserati close to Tampa for your lifestyle, you'll want to consider your payment options. Some customers choose to pay cash for their Maserati. Buying your Maserati in cash is a wonderful option if it suits your budget. Many of our customers elect to finance their Tampa Maserati purchase. If you are interested in exploring your financing options, Maserati of Central Florida can help. We have a qualified financial department with years of experience in securing exotic car financing. There's no reason to be intimidated by the vehicle loan application process. Maserati of Central Florida strives to make sure that the loan process is as transparent and streamlined as possible.
It's never been easier to apply for financing. You can get your application started right on our website. The application is simple to understand, and our website is completely secure. Once a member of our financial team has reviewed your application, we will be in touch to discuss your options. Maserati of Central Florida has relationships with many local lenders to ensure that you receive plenty of options. Our passion is helping customers like you finance the vehicles that will enhance your life.
Tampa Maserati Dealer
Once you've chosen the perfect Maserati near Tampa for your needs and found a financing plan that suits your budget, we can still assist you. After you've driven home in your fabulous new Maserati, you'll want to find a quality service center. Maserati of Central Florida also hosts a fantastic service center. Our service technicians are all factory-trained to work on these iconic luxury cars. You wouldn't want to risk bringing your spectacular exotic car to any ordinary service department. Keeping your Maserati running in pristine condition requires routine maintenance. Our technicians are experts in handling the particular needs of Maserati cars.
We pride ourselves on performing flawless service for our customers in a reasonable time frame. We have all heard horror stories about unreliable dealerships keeping your car in the shop far longer than anticipated. There's nothing more frustrating than having your car held hostage in service for longer than you expected. Avoid nasty shocks like that by bringing your Maserati to our service center. We aim to keep your car in perfect running condition with routine maintenance. Should you require more extensive work, you will appreciate our transparent business model. You will be kept totally apprised of all work performed, including the cost and duration.
Don't leave yourself at the mercy of an unqualified service department. Nobody understands the inner workings of Maserati like our factory-trained technicians. There's no reason to compromise on the quality of your service. Maserati of Central Florida values your time and strives to get you back on the road as soon as possible. For maximum convenience, you can even schedule your services online. You'll save time waiting around our service department by scheduling your service in advance. Maserati of Central Florida is your ultimate destination for all of your Maserati needs.