Maserati Dealers in South Florida
Are you in desperate need of a little excitement in your daily routine? Sometimes it can be so easy to devote all of your energy to work without remembering to treat yourself. For customers seeking to reward themselves for all of their hard work and success, few material objects can offer as much joy as an exotic car. If you have been dreaming about driving a Maserati convertible in Florida, we are here to make your dreams a reality. Maserati of Central Florida is the premier destination for discerning customers. The Maserati brand is synonymous with true luxury, inspiring generations of drivers to reach for new heights. This iconic Italian brand has been manufacturing vehicles since 1914. With a visible racing heritage, today's Maseratis offer incredible performance and style.
Owning a Maserati model is a universal status symbol of power and success. If you are looking for the finest Maserati dealer in South Florida, you'll want to visit our dealership. Maserati of Central Florida is proud to offer an outstanding selection of the thrilling new Maserati models. We also carry a curated choice of pre-owned exotic cars at our Florida Maserati dealer. When you refuse to settle for less than flawless customer service, visit Maserati of Central Florida. Our central location allows us to serve the majority of the state. You will find drivers from Miami, Tampa, Jacksonville, and beyond making the commute to our dealership. They feel as though our superb selection and service is well worth the drive.
For many customers, purchasing a Maserati model is a significant achievement. Maserati of Central Florida strives to make your dealership experience as special as possible. There is no need to feel intimidated by the process of shopping for your next exotic car. Our sales team is professional and friendly. Their genuine passion for the Maserati lineup is evident in all that they do. You are certain to have many questions about our Maserati cars for sale. Allow our sales team to help you navigate through selecting your ideal Maserati model. We have decades of experience selling exotic cars and have earned the loyalty of our community. Maserati of Central Florida is the perfect place to find your next exotic car.
Florida Maserati Dealers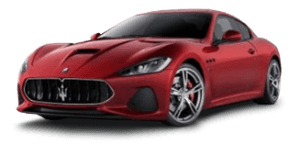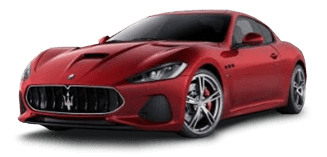 Do you have a certain model that you've been lusting after? If you are searching for something specific, such as a Maserati Gran Turismo convertible for sale, we can help you find it. For customers near and far, our website is an excellent resource. You are able to view our complete inventory from the comfort of your own home. You are certain to enjoy browsing the gorgeous models in our virtual dealership. Every luxury car that we offer for sale at Maserati of Central Florida will be listed. You will find a suite of photographs and information to accompany each listing. There is no easier way to comparison shop luxury cars than from our website. If you have any questions, our educated sales team is just a phone call away.
Once you have found a Maserati model that you are interested in, it's simple to schedule your test drive. Call our dedicated sales staff and let us know what you are interested in. We will work with you to find a convenient time for you to test drive your dream car. Photographs and verbiage can only go so far in describing a Maserati. These cars are meant to be experienced in the driver's seat. Our Florida Maserati dealer is eager to assist you in choosing the perfect car. Every customer has different needs, and our sales team is respectful of this fact. We take the time to discern what every customer's priorities are and make informed recommendations.
Maserati Convertible Florida
After you have selected the Maserati model that will best enhance your life, you will surely wish to keep it in pristine condition. The secret to keeping your Maserati driving like the day you bought it lies in routine maintenance. Keeping up to date on oil changes and other maintenance needs will preserve the longevity of your investment.
Our Florida Maserati dealer also boasts a fantastic service center. You don't want to risk bringing your extraordinary vehicle to any regular service center. The truth is, not every service technician is trained to work on these exceptional exotic cars. An unskilled mechanic may inadvertently cause problems when working on an exotic car. Avoid nasty surprises by bringing your car to Maserati of Central Florida for service appointments. Our technicians are all highly skilled and experienced in working on luxury cars. We have all of the tools and technology to enable flawless service in a timely manner. We understand how precious our customers' time is, and strive to have you back on the road as quickly as possible.
For the ultimate convenience, you can even schedule your service online directly from our website. We are a full service center, able to handle everything from oil changes to major repair and diagnostics. When you need service for your luxury car, bring it to our luxury service center.