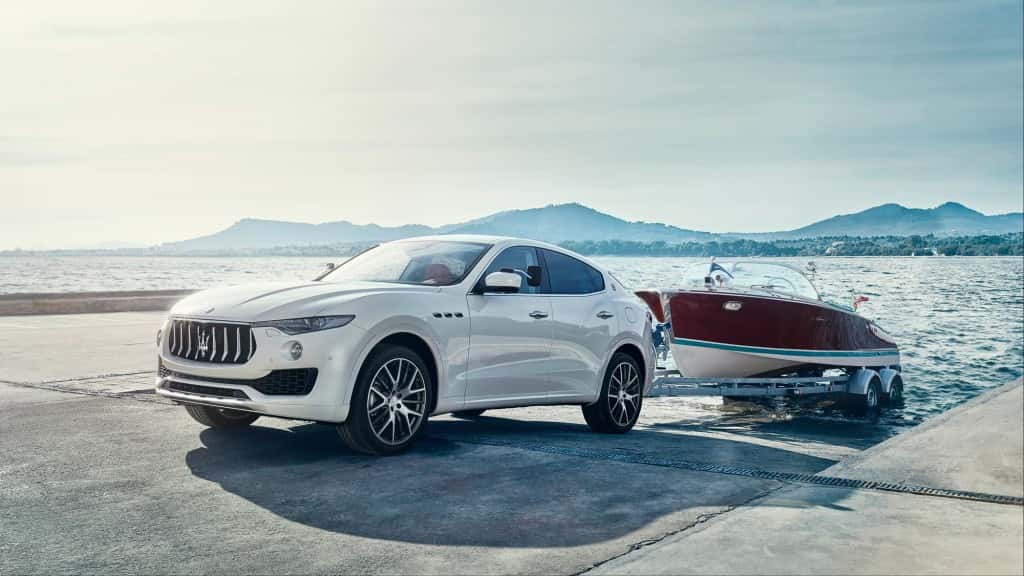 Luxury Car Lease Deals
As much as you may want to leave behind your current car and get into a Maserati SUV for sale, you might not want to deal with maintenance. Being the owner of your next car can have its advantages as well as its downsides. For example, you'll need to pay for all servicing and other repairs that you may encounter, especially if you've decided to forego a warranty. However, leasing can offer you a simple and stress-free way to drive an excellent vehicle around at a much lower cost than financing.
If you happen to be looking for Maserati Levante lease specials or luxury car lease deals on other vehicles, be sure to visit Maserati of Central Florida! We have a myriad of new vehicles waiting to be leased or financed on our lot. Our Maserati SUV dealers make it their mission to achieve the complete satisfaction of everyone who walks through our doors. As a result, you can count on our many satisfied customers attesting to how simple we make tracking down the right Maserati SUV.
Although you can spend a good deal of time browsing our Maserati dealership in Orlando, Florida to find the right vehicle, you may have set your sights on the new Maserati Levante. This stylish SUV may look like a refined and sensible vehicle on the outside, but it's a different story underneath the hood. Drivers will have a choice between a few different V8 and V6 engines, allowing you to find the right balance between power and efficiency. These dynamic engines were built at the Ferrari factory in Maranello, Italy, ensuring you get fine Italian craftsmanship.
Those seeking the most amount of power you can get out of these cars will more than likely be drawn to the Levante Trofeo V8. This engine is capable of churning out 590 horsepower, taking you from 0 to 60 in 3.7 seconds, giving an immense amount of raw power. As always, you'll find that the interior gives you a level of comfort unheard of in such a high-performance vehicle. The Italian craftsmanship but into the leather stitching will be sure to impress you and anyone else fortunate enough to ride as a passenger.
If you'd like to get behind the wheel of this new Maserati SUV, we have a myriad of Maserati Levante lease specials that will save you a bundle. These offers will give you much lower payments and ensure that you get into a high-end vehicle without breaking the bank. Not only will the Levante come with specials savings, but we have luxury car lease deals on nearly all of our new models for sale. Whatever your budget, lifestyle, or specific needs may be, chances are the Maserati lease program will work for you!
Maserati SUV Finance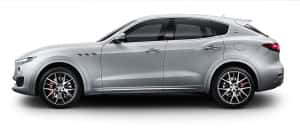 Luxury car lease deals may be a good way to save money, but there are also advantages to financing a Maserati SUV. For example, since you'll be the owner of the car, you can perform any modifications you wish and not have to worry as much about mileage. Aside from this, financing can be beneficial if you take great care of your vehicle and are able to build equity.
If you stay up to date on maintenance, you can end up seeing a return on your investment when it comes time to sell. In addition to Maserati Levante lease specials, we also offer plenty of other deals when you finance a Maserati SUV. Our ability to work with many different lenders in addition to Maserati Financial Services ensures we're able to shop around for the best rates we can find. Since financing can often be more intensive and involve extensive paperwork, we work hard to make it easy for our clients.
One way that you can save time when using Maserati Financial Services is by applying for financing on our website. Getting this task out of the way not only means saving time, but also gaining valuable insight. After completing our application, we can let you know the loan amount and APR you can expect to receive. With this information in your hand, you can work out a comprehensive budget and determine which cars are at the right price. Whether you lease or finance, it can be imperative to find yourself reputable Maserati SUV dealers.
When you want folks that you can trust to put you in the right car at the right price, then don't bother hesitating and come visit us! Between luxury car lease deals and incentives when financing, you can count on us to help you save money. If you do intend on financing, you can also rest easy knowing we're home to a Maserati Service Center, giving you a one-stop-shop for all your auto needs.
Whenever you plan on visiting our Maserati dealership in Orlando, FL, then feel free to swing by on Mondays through Saturdays. You'll find our Maserati SUV dealer conveniently located at 525 S Lake Destiny Dr., Orlando, FL 32810.