Maserati Lease Deals FL

Maserati Finance Options
If you are anything like most of our customers, driving a Maserati is the fulfillment of a cherished dream. These elite, high-performance luxury cars signify success and excellent taste. Most cars are able to take you where you need to go – a Maserati is meant for when you have already arrived. For customers looking for superb selection and service, Maserati of Central Florida is the natural favorite. Our Maserati dealership has a sterling reputation for excellence in the Orlando community.
We offer an unparalleled selection of the latest and most sought after Maserati vehicles. Our dealership boasts an expansive inventory of new and pre-owned exotic Maserati cars. With a central location in the state, we are able to take care of the luxury needs of drivers in the majority of Florida. Our customers know that Maserati of Central Florida is the premier destination for luxury. Many customers commute from great distances to shop at our Maserati dealership.
Are you looking for a Maserati Ghibli lease? Allow our passionate sales team to navigate you through the leasing process. Maybe you are searching for a pre-owned Maserati Quattroporte. Our sales staff will be able to guide you in the right direction. Maserati of Central Florida consistently runs fabulous Maserati finance offers. We list every vehicle offered for sale at our dealership online for your convenience. You can enjoy browsing our virtual dealership at your convenience. If you are a comparison shopper, it's never been easier to weigh the benefits of various models. With just a few clicks, you can compare and contrast the wonderful options available.
Viewing our inventory online is a terrific way to narrow down your search before visiting our dealership in person. You will be able to schedule test drives for the vehicles you are interested in. Just call our dedicated sales team to arrange a test drive. You will avoid any potential wait times at our dealership by scheduling in advance.
Maserati Finance Offers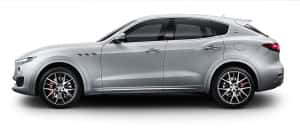 Are you debating the merits of a Maserati lease? Between our fabulous lease deals and Maserati finance offers, it can be a tough choice! The decision to lease your next exotic car is a highly personal choice. You will want to consider all of your potential Maserati finance options before making a decision. Maserati lease deals offer many benefits over purchasing.
Is driving a new vehicle one of your priorities? While driving a brand new Maserati is a wonderful thing, if you always keep your eyes on the next new model, it can quickly become expensive. One of the best ways to consistently drive a late model Maserati is through leasing. If you fall in love with a spacious and sleek Maserati SUV, leasing ensures that you can trade it in for a brand new model at the end of your term. A Maserati SUV lease is much more practical than buying a new SUV every three years. You will save yourself the headache of reselling at a loss. Instead, when your lease term ends, you can simply lease a brand new model. Lease payments are generally less expensive than monthly car payments. You will also be spared the inconvenience of depreciation.
If you buy a brand new Maserati Levante, the car will begin depreciating from the moment you drive home. Depreciation is unavoidable, and it occurs at the fastest rate during the first few years. When you take advantage of a Maserati Levante lease, you won't have to worry about your investment losing value. You can enjoy the first few years of your car's life without any concerns about eventually reselling it at a loss.
Another major advantage of leasing your next Maserati is the warranty coverage. When you purchase a vehicle outright, you will be vulnerable to repair bills as soon as the manufacturer warranty expires. If you lease your exotic car, you will benefit from warranty coverage during the duration of your lease. You can drive in comfort, knowing that if an unforeseen issue should arise, you won't be stuck with an unexpected repair bill. If you would like more information about the benefits of a Maserati lease, please reach out to our financial department. We can also answer any of your questions about Maserati finance offers.
Expert Maserati Service
Maserati of Central Florida is also proud to host a qualified luxury car service center. Once you get yourself into an exclusive Maserati, you will want to do everything possible to preserve its condition. This is best accomplished through vigilant routine maintenance. However, you don't want to bring your Maserati to any ordinary service center. The average service center lacks the skillset and tools required to perform work on these special vehicles. When you need precise, efficient, thorough service, visit Maserati of Central Florida.
You are able to schedule your service in advance on our website. Our technicians are all factory-trained and certified to work on Maserati vehicles. We provide our technicians with the latest tools and technology to enable the best possible service. There's no need to test your luck by bringing your Maserati to a random service center. Come to Maserati of Central Florida, and relax, knowing your precious car is in expert hands.