Maserati Dealer Orlando
When you live in Orlando, you can enjoy the ideal climate for exotic car ownership. The luxury cars of Orlando are able to be enjoyed safely all year long. Why not take advantage of the perpetual good weather and total lack of snow? If you are interested in treating yourself to a stunning Maserati model, Maserati of Central Florida is your ideal destination. Our selection of Maserati exotic cars is absolutely unrivaled by any other local dealership. As soon as you set foot into our elegantly appointed showroom, you will be dazzled by our stunning inventory.
Our Maserati dealer in Orlando offers the most sought after models in the prestigious Maserati lineup. There is no finer place to find an exotic car for sale. When you are ready to become the envy of the neighborhood, visit Maserati of Central Florida. For customers in the Orlando area, we encourage you to visit our dealership in person. Allow our passionate sales team to help you navigate through the beautiful Maserati lineup. You are certain to find an exotic car for sale at our dealership that meets your needs. If you happen to reside outside of the immediate Orlando area, there is no reason for you to miss out.
Maserati of Central Florida keeps a comprehensive virtual showroom on our website to display our inventory. This is a fantastic resource for customers planning a visit from out of town. You will be able to browse through our selection of exotic cars for sale right from home. As soon as you see a Maserati model that you cannot live without, you will want to schedule your test drive. While Maserati of Central Florida always welcomes walk-in visits, there are many benefits to scheduling in advance. It will ensure prompt attention at our dealership from our helpful sales team.
Exotic Cars For Sale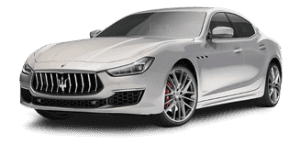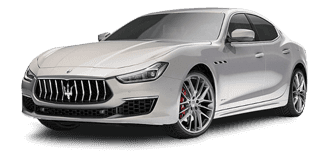 Is there a particular Maserati model that you have had in mind, such as the beautiful Maserati Ghibli? The Maserati Ghibli was named after a famously powerful desert wind, and it's simple to see why. With up to 424 horsepower, the Maserati Ghibli is no misnomer. The Maserati Ghibli sports a robust V8 engine, forceful enough to put you ahead of the rest. It doesn't take an automotive expert to recognize how special this vehicle is. If you are interested in learning more about the Maserati Ghibli, simply contact our expert sales team.
With high-performance vehicles such as a Maserati, there is a lot more to them than you may realize. Benefit from the exceptional knowledge of our sales team. We strive to educate our customers about their options so that they make an informed decision. Let our helpful sales team act as your ambassador to everything Maserati. At Maserati of Central Florida, we aim for our customer service to reflect the prestige of the Maserati brand. You can expect the white glove treatment from our staff when you visit Maserati of Central Florida.
Perhaps you are not certain which model of Maserati might best benefit your life. Our sales team will be delighted to furnish you with as much information as you need to make a selection. Maserati manufactures a diverse lineup, unified by their commitment to performance and design. Every Maserati model is special in its own way, and we believe there is an ideal model for every customer. If you have any questions about our exotic cars for sale, do not hesitate to inquire with our sales team. We love nothing more than discussing our Maserati models with our customers. Our sales team would be happy to field all of your questions.
Maserati Models
After you have chosen the perfect exotic car for sale, you will want to keep it running in perfect condition. The most proven way to maintain the stellar condition of your Maserati is through regular maintenance. When you drive a high-performance vehicle, routine maintenance is pivotal. Maserati of Central Florida happens to host an expert service center, right at our Orlando car dealership. Our service technicians have all received factory training and certification. They are experienced in servicing these exceptional vehicles.
Don't risk bringing your extraordinary car to any ordinary service center. Not every service center will be equipped with the tools and technology required to service these dynamic vehicles. When you refuse to settle for less than the very best service, visit Maserati of Central Florida. For your convenience, you may schedule your service appointments online. You will save time waiting around our service center when you schedule in advance. If you are ever in need of Maserati OEM parts, we also maintain a parts department. There is no need to risk compromising the integrity of your Maserati by sourcing your parts from an unknown source. If we should not carry a part that you require, just fill out a parts request form.