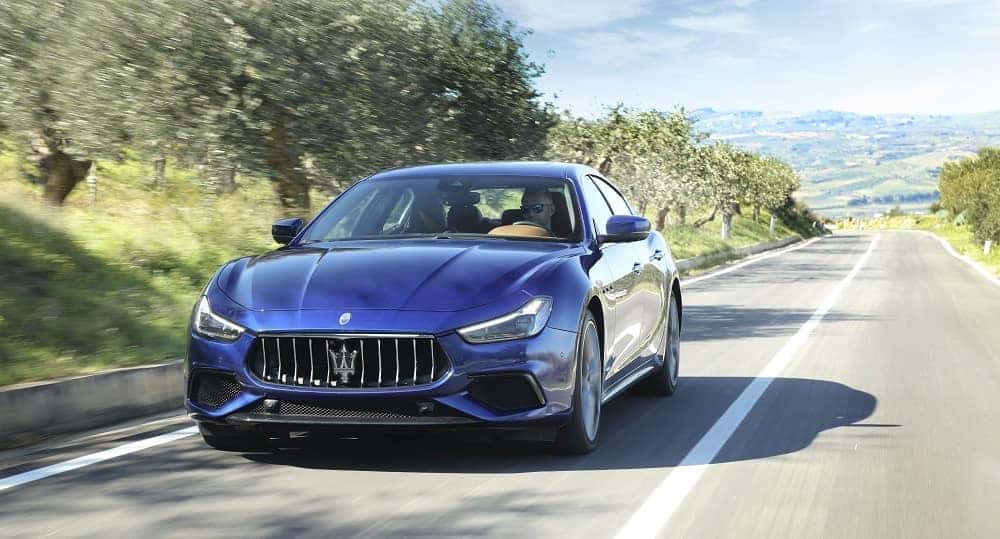 Maserati Dealer Near Me
Have you been looking to treat yourself to an outstanding luxury vehicle that can offer a driving experience, unlike any other? If so – you'll likely be interested in the range of Maserati sports cars for sale right now at Maserati of Central Florida. Here at our exotic vehicle dealership, we're passionate about helping local drivers find and bring home exceptional vehicles. Our Maserati cars are designed and built to the highest standards of luxury and performance. Simply put – Maserati cars and SUVs are capable of offering the ultimate driving experience.
So which Maserati model should you consider? If you're in the market for a sleek and agile sports sedan that can be recognized at just a glance, consider the new Maserati Ghibli for sale at our Maserati dealer near you. Packing a 3.0L V6 engine with a ZF 8-speed automatic transmission, the Maserati Ghibli for sale is all about speed and precision. When you get behind the wheel of this impressive Maserati sports car for sale, you'll enjoy a fluid and responsive driving experience that will blow other vehicles away.
Of course, the Ghibli isn't just about exceptional performance! It's also a highly sought after luxury vehicle with plenty of refined touches throughout. Step inside the cabin, and you'll find plenty of premium accents and upgrades that will remind you that you're driving one of the most well-built vehicles on the market. The leather upholstered seats crafted with care to offer increased comfort on drives around Central Florida. Technology options are integrated throughout the interior of the Ghibli to enhance convenience and help you stay connected on the go. If you enjoy listening to music on the road, then you're sure to enjoy the Sirius/XM satellite radio. With the power moonroof and power driver's seat, finding a seating arrangement that is comfortable for you should be a breeze. Automatic climate control will help you stay at a comfortable temperature no matter how the Central Florida weather might change! To get a look at the incredible Maserati Ghibli for sale – make the trip over to visit our Maserati dealer near you. Here at Maserati of Central Florida – we want to help you find a vehicle that you can enjoy for years to come.
Maserati Florida Dealership
At Maserati of Central Florida – we've dedicated ourselves to one simple mission. To make shopping for exotic cars for sale as easy and enjoyable as it can be! We've been proudly serving drivers from all across the sunshine state for many years, and over that time we've earned a stellar track record. When you pay a visit to our Maserati Florida dealership, you'll have access to everything needed to research and decide on the model of high-end car that makes the most sense for you.
We understand that different drivers can require different things from their vehicles. No two shoppers are exactly alike! To accommodate this, we work hard to stock a terrific assortment of different premium vehicles. Finding models that will satisfy your unique automotive requirements should be simple because you can easily search through our entire array of vehicles online. Narrow down the results based on things that are important to you, such as price, make, and even body type. After you've uncovered some models that have caught your attention, the next step is to head over to our Maserati dealer near you for a closer look. Our Maserati experts will be sure to answer any questions you may have. When you're after the ultimate luxury shopping experience in the Orlando area, look no further than Maserati of Central Florida.
Maserati Lease Offers and Incentives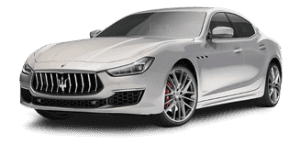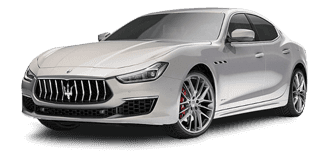 If you've been searching for a way to get into an all-new Maserati sports car for sale, then we want you to know about our Maserati lease offers and incentives! While purchasing such a terrific vehicle certainly has its perks, many drivers find that they appreciate the simplicity and flexibility that leasing brings to the table. When you choose to lease a new Maserati, you can enjoy the high-end performance car of your choice for a set lease term, and then easily upgrade to something new once this ends.
We have lease options available for the new 2019 Maserati Ghibli along with the new Maserati Levante. We've already discussed all the unique benefits that the Ghibli brings to the table. But the Levante has its own impressive features that will make it a great fit for many drivers. This Maserati SUV offers a spacious cabin, with plenty of space both in the front as well as for rear passengers. The roomy cargo hold has ample space for whatever items you might need to bring along. With AWD capability, you can trust that the Maserati will perform admirably in a range of different road conditions. Find the Maserati lease that is the best fit for you today. Simply visit our Florida Maserati dealer.