Maserati Dealers in Florida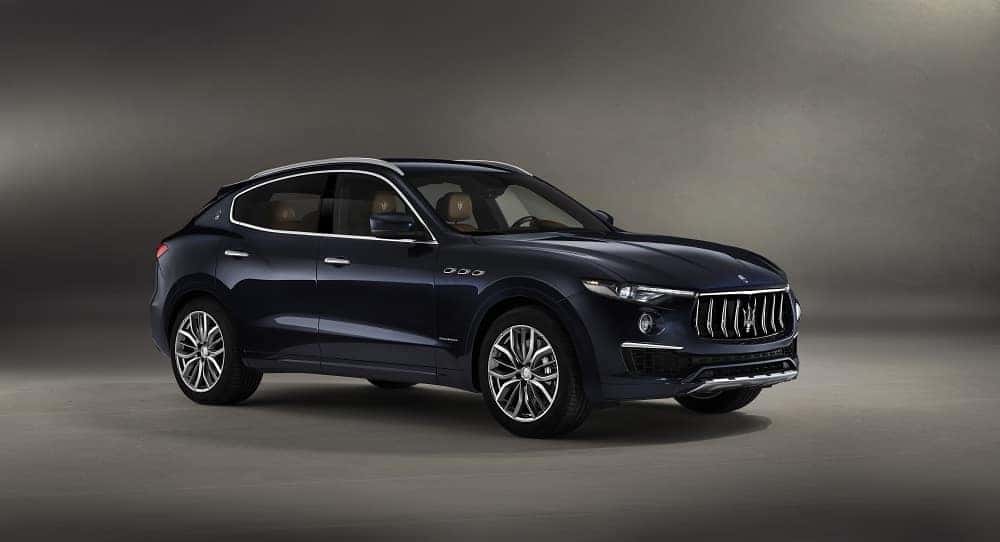 Have you been wondering where to go in Central Florida when you're on the hunt for a refined and exciting Maserati for sale near you? While different dealerships might be able to offer some Maserati vehicles, few boast the complete lineup! Here at Maserati of Central Florida, our Maserati dealer in Florida offers the complete variety of Maserati vehicles currently in production. If a thrilling exotic car near you is what you're after, then Maserati options should be at the top of the list. They combine impeccable craftsmanship with innovative designs and engineering to offer fun and thrilling driving experiences, mile after mile.
Why shop with our Maserati dealer in Florida? Having a wide range of excellent new and used options to pick from is a major benefit of paying a visit to Maserati of Central Florida. But it isn't the only thing that we bring to the table! Choosing a luxury exotic car near you can sometimes be tricky. However, you'll find that the experience is much simpler when you can work closely with a dedicated auto expert. At our dealership, we have a committed staff of Maserati experts who are here to support you in your search for a Maserati for sale near you. They'll be able to fill you in on all the details of the models that you have in mind, as well as answer any questions that might arise as you shop.
Ready to take a look at all the exceptional Maseratis for sale near you that we have in store? We invite you to look through our complete selection of new Maserati options. Whether you're looking for a spacious SUV or a luxury sedan, there are models available at our Maserati dealer in Florida that will fit the bill.
Maserati SUVs for Sale in Florida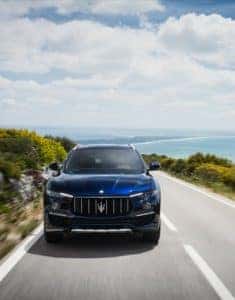 Perhaps you w to bring home a spacious and upscale SUV that includes countless high-end features to enhance your everyday driving experience. If this sounds like the sort of vehicle you would enjoy, then you're in luck! Here at Maserati of Central Florida, we the Maserati Levante SUV options you have been looking for. Wondering what sets the Maserati Levante apart from other luxury SUVs available on the market? From the roomy and refined interior to the impressive on-road performance that this model offers, it's an ideal option for those that desire a powerful and sophisticated SUV in Orlando.
Under the hood, the Levante features a spirited 3.0L V6 engine that works seamlessly with the ZF 8-Speed Automatic transmission to provide impressive power for a thoroughly exciting driving experience. The handling of the Levante is tight and responsive. The all-wheel drive allows it to perform admirably in all sorts of different road and weather conditions.
Step inside the cabin, and you'll be treated to a comfortable and stylish interior that incorporates numerous premium materials. Leather upholstered seating and a leather-wrapped steering wheel are just the start! As far as technology options are concerned, the Maserati Levante has quite a lot to get excited about. The 8.4-inch Maserati multi-touchscreen display keeps all of your most important information front and center as you drive. By using Apple CarPlay and Android Auto to connect your mobile device, you'll find that staying connected on the go is effortless. If you enjoy listening to music as you navigate to your various Central Florida destinations, then you'll likely appreciate the Sirius/XM satellite radio as well as the built-in Bluetooth audio connectivity. As you can see, there is quite a lot to love about the Maserati Levante – and this is just the beginning! Head down to Maserati of Central Florida to find this model along with other Maseratis for sale near you.
Maserati Service Central FL
Maserati vehicles are the definition of exceptional – so they deserve exceptional care and attention to stay performing at the top of their game. Wondering where you can turn when you require outstanding Maserati service and repairs in your area? At Maserati of Central Florida, we have the answer. Our dealership is primarily known for selling high-quality Maseratis for sale near you – bit this isn't all that we're able to offer. We also feature a state-of-the-art Maserati Service Center that is equipped with everything needed to handle all sorts of maintenance needs for luxury vehicles.
The backbone of our service center is our staff of highly skilled expert technicians. They have spent years becoming masters of their craft, and you can benefit from the experience and skilled service that they bring. Whether you require something simple like an oil change or a tire rotation, or even some in-depth repair work – you can trust our staff to provide the highest standards of automotive care.
Life can get busy, so finding the time to service your vehicle can be tricky. That's why we've made scheduling a service appointment that fits with your routine as easy as possible. We even have a weekly enclosed trailer service that can transport straight to our service center from your home or office. It's just another way that our Maserati car dealership near you makes auto service more convenient.