Used Maserati for Sale
Have you been considering investing in a fabulous luxury car? If a Maserati is on your wish list this holiday season, Maserati of Central Florida is here to make your dreams come true. Our selection of luxury sports cars is certain to please even the most particular of customers. When you begin looking for the perfect Maserati for sale near you, you may be overwhelmed by the possibilities.
Maserati produces a diverse and exciting lineup of high-performance vehicles with a focus on innovative design. With so many outstanding Maserati models to choose from, sometimes it can be difficult to select just one! If you find yourself paralyzed by all of the fantastic possibilities, don't hesitate to ask for help. Our expert sales team knows the Maserati lineup inside and out. They will be delighted to help you narrow down your options. We understand that every customer will have their own unique preferences and priorities. This is why our sales team takes the time to gain an understanding of every customer's particular needs. We strive to make informed recommendations to our valued customers. If you live in the Orlando area, we are the nearest Maserati dealership to you. However, many of our customers drive from other parts of Florida to shop our amazing selection. Drivers from Miami, Tampa, Jacksonville, and beyond make the trek to Maserati of Central Florida.
They know that our superior customer service makes the trip well worth their while. Our central location makes Maserati of Central Florida easily accessible to the majority of the state. If you would like to view our inventory ahead of your visit, you are in luck. Maserati of Central Florida maintains a comprehensive virtual showroom displaying every vehicle offered for sale. You can browse for your next exotic car from the comfort of home.
Used Luxury Cars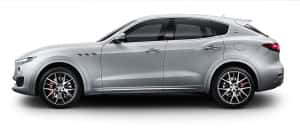 Are you interested in a used Maserati in Orlando, Florida? Used luxury cars are a very popular request at Maserati of Central Florida. Maserati cars are crafted meticulously from only the highest quality materials. This means that Maserati vehicles are built to last for years. You can purchase a wonderful used luxury car and know that it will have a long life ahead of it. Maserati of Central Florida offers a curated inventory of used Maserati for sale. There are many advantages to purchasing a used luxury car. Naturally, a used vehicle is a lesser upfront investment than a new vehicle. This can often offer you the opportunity to get more car for your money. You can enjoy the extra upgrades and features on your used Maserati in Orlando, Florida. When you buy a used luxury car, you are also making a smart investment. Depreciation occurs at the fastest rate during the first few years of a car's life. When you purchase a used Maserati in Orlando, Florida, you can skip right over this initial period of rapid depreciation. You will be investing in a car that retains its value at a much better rate. Used vehicles are also generally less expensive to insure than new vehicles. This means that you will be keeping your monthly costs down. All-in-all, a used luxury car offers extraordinary value. You can browse our selection of pre-owned Maserati cars on our website.
Luxury Sports Cars
Are you attracted to the value of a used Maserati, but also want the warranty benefits of buying a new car? You will want to consider shopping for a Maserati certified pre-owned car. Maserati certified pre-owned vehicles are special cars handpicked by the manufacturer. Not every used Maserati will qualify for their prestigious certified pre-owned program. To begin, there is an age limit imposed on vehicles eligible for Maserati certification. Once a car is eligible, they must undergo an intensive inspection. This inspection covers well over 100 individual points. It is designed to unearth any potential issues with the vehicle. If any problems are discovered during this inspection, they are repaired before the car is offered for sale.
Maserati certified pre-owned vehicles offer a suite of benefits from the manufacturer. This often includes an extended manufacturer warranty. If you are apprehensive about buying a car without a manufacturer warranty, you ought to consider a certified pre-owned vehicle. The peace of mind provided by being under warranty is invaluable. Although every car sold at Maserati of Central Florida will be in good condition and safe to drive, life is unpredictable. If the thought of being vulnerable to unexpected repair bills is upsetting, think about a Maserati CPO car.

Start your journey into the luxury car you deserve by browsing our entire inventory from our site. Either stop by our dealership or reserve a time to test drive our vehicles by giving us a call. We know you will absolutely enjoy the feeling of sitting cockpit of one of our exceptional pre-owned luxury vehicles.