Maserati Dealership Orlando in Orlando Florida
Have you been looking to get out of your current car and into something better? Do you want an exceptional Maserati certified pre-owned inventory in one convenient location? As excited as you may be to get into a new car and leave behind your old one, it may seem daunting to begin your search. You may have a rough idea of which Maserati certified pre-owned cars are right for you, but may not be entirely sure which is the best fit. However, one way to determine which car is right for you is by looking for a trusted Maserati Florida dealership.
When you want a large selection, dedicated staff, and service that goes above and beyond, then Maserati of Central Florida should be your next stop! We have hundreds of different vehicles available in one convenient location, ensuring you'll be able to go through all your options with no hassle. Our team will put you in all the various vehicles in our Maserati certified pre-owned inventory to determine which will best suit your lifestyle. From the sporty Ghibli to the more family-friendly Levante, you're destined to find a car that's right for you at our Maserati Florida dealerships. Whether you want new, used, or certified pre-owned Maseratis, be sure to make us your first and last stop!
Maserati Certified Pre-Owned Inventory
Are you curious about the differences between a regular used and CPO Maserati? There are quite a few things that separate our Maserati certified pre-owned inventory apart from our standard used cars. To start with, vehicles must have very low mileage and be no older than 5 years to qualify for this program. Once we've determined which Maseratis to certify, we then make sure any minimal wear and tear is dealt with.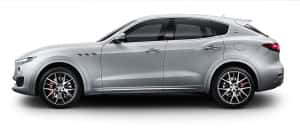 Reconditioning each certified pre-owned Maserati at our Maserati Florida dealerships means you're getting a car that looks brand new. Since the mechanics of a vehicle are just as, if not more, essential than the cosmetics, we ensure they run like new as well. Giving each of these cars a comprehensive 120-point inspection performed by certified Maserati technicians who know these vehicles inside and out. With these vehicles being at a much more modest price than new models, they remain a smart option for those seeking a middle ground between new and used cars.
Each vehicle in our Maserati certified pre-owned inventory also comes with a 6-year warranty to ensure we have your back if anything goes wrong. We'll also throw in 24/7 roadside assistance to ensure that you're never stranded if you get a flat tire or run out of gas. Another reason that it can be a smart financial move to get into a CPO Maserati is the offers that can come with them. Qualified buyers can get APR as low as 1.9% to ensure that you save even more money by getting into one of these certified cars vs. a used Maserati for sale.
We may take the time to inspect all our Maseratis and ensure they're in great condition, but when you want a vehicle that feels and looks like it just arrived from the factory, be sure to check out our Maserati certified pre-owned inventory!
Maserati Dealership Orlando, Florida
Whether you have a warranty of your Maserati Ghibli or not, you'll still want to use a trusted source for all your repairs and maintenance. Often, independent mechanics aren't properly equipped or trained to handle high-end cars such as Ferraris or Maseratis.
Due to this, it can feel like you're rolling the dice to save a couple of dollars, which can end up costing even more further down the road. If you want technicians who know your vehicle like the back of their hands and have all the tools they need, then our Maserati Service Center is here to help. Every one of our specialists has gone through extensive training to ensure they have all the knowledge needed to keep your car running optimally.
Another benefit that you get when using our service center is transportation for your car if it's out of commission or you don't feel like putting unneeded miles on it. We can arrange for a car carrier to bring your Maserati right to our dealership, ensuring you're left with even more free time on your hands. From transmission issues to oil changes, we can give your car the care it deserves.
We grant our clients further peace of mind by using only genuine OEM parts from Maserati so that you don't lose efficiency or performance in your vehicle. From our Maserati certified pre-owned inventory to our dedicated service center, we can meet all your auto needs in one location. If you'd like to visit our Maserati Florida dealership, you'll find us open 6 days a week to give you a flexible schedule.
We are also conveniently located at 525 S Lake Destiny Dr., Orlando, FL 32810. If you've been thinking of taking a certified used Maserati for a spin, why continue putting it off? Come stop by and pay our Maserati dealership in Orlando, Florida a visit today!