Luxury Cars for Sale in Orlando
If you have grown tired of your current, ordinary car, open yourself up to finding something more exciting. Living in Florida is a great excuse to treat yourself to a fabulous exotic car for sale. You certainly won't have to worry about the practical aspect of driving your sports car in winter weather. There will be no road salt to damage the paint on your luxury car. Why not start looking for luxury cars for sale in Orlando?
Maserati of Central Florida is a fantastic place to begin your exotic car journey. With an exclusive inventory of the most exclusive models, our dealership is the best place to find Maserati in Florida. Located in Orlando, our dealership is in the perfect position to assist customers across the state.
Savvy customers flock from every part of Florida to shop our exceptional selection. Our Maserati dealer near you carries beautiful exotic cars from the current Maserati lineup. We also offer a special choice of pre-owned exotic cars at our Maserati dealer near you. If you have been waiting to treat yourself to the sports car you have always wanted, there has never been a better time to shop.
Drivers outside of the Orlando area will be happy to learn that they can preview our inventory prior to visiting in person. Maserati of Central Florida lists every vehicle offered for sale at our dealership online in our virtual showroom. You can easily filter and sort our collection to display the cars that you are interested in. Shopping online for your next Maserati is a wonderful option for busy customers who have full schedules.
Perhaps you don't have the time to visit our Maserati dealer near you this week, but you can easily see our selection any time you would like. After you see a Maserati that captures your heart, you will want to take a look at it in person. How could you possibly appreciate everything that a Maserati offers from behind a computer screen? Test driving exotic cars is most customer's favorite part of the shopping process. Just call our friendly sales team to arrange your test drive.
Maserati Dealer Near Me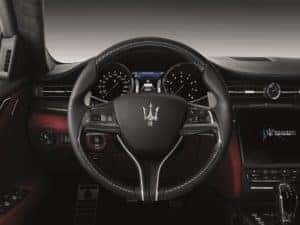 After you have found the perfect Maserati model to compliment your lifestyle, you will need to decide upon a payment method. Many customers at Maserati of Central Florida choose to pay cash for their Maserati cars. While cash payments are a popular option at our dealership, we understand that paying cash isn't right for everyone's budget.
Are you interested in learning more about your Maserati finance options? Maserati of Central Florida hosts an experienced financial services center. Our finance department has years of experience helping customers secure the car loans they need. They will also be a valuable source of information on current Maserati financing specials.
Our financial team has built strong relationships with many local lenders. We aim to provide you with as many exotic car financing options as possible. There is no need to feel intimidated by the financing process. You can even begin your Maserati finance application online. Applying for Maserati finance online is a terrific option for our busy customers.
Why spend extra time filling out your loan application at our dealership when you can complete it from home? Our loan application form is simple to complete and takes less time than you may believe. In the span of one episode of your favorite television series, you could complete your Maserati finance application. Our website is completely secure and encrypted. You don't have to worry about your information being exposed to anyone apart from our financial team. Should you have any questions or concerns about your application, please feel free to reach out to our finance team.
Exotic Car Financing
Our Maserati dealer near you also hosts a top-notch service center at our dealership. After you have purchased your elite Maserati vehicle, you will naturally become very protective. You will want to do everything within your power to keep your Maserati in optimal condition. The most effective way to maintain the integrity of your Maserati is to ensure that you keep up with routine maintenance. High-performance vehicles are extremely sensitive to neglect. While an ordinary car may function just fine when you delay an oil change, it can cause serious problems for an exotic car.
Don't risk compromising the integrity of your Maserati by bringing it to an unqualified service center. When you need routine maintenance, visit Maserati of Central Florida. Our service technicians have all been factory-trained to work on Maserati cars. These technicians have vast experience servicing Maserati and other vehicles of its caliber. You won't have to worry about any inexperienced hands touching your car at Maserati of Central Florida. We even allow you to schedule your services online for your convenience. For the best quality Maserati service, visit Maserati of Central Florida.