Maserati Dealer Near Me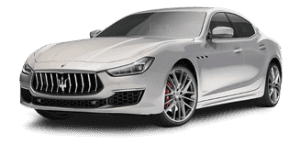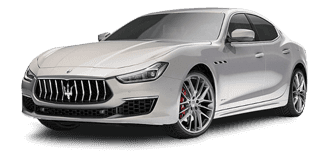 Have you been looking for a Maserati sports car that will make driving more exhilarating and less of a drag? If your current car seems boring and you think it's time for something better, you'll want to avoid all the hassle and stress that can come with shopping. From a Maserati Ghibli to the latest Maserati Granturismo for sale, our Maserati dealers in Florida are an excellent place to start your search. Making us your Maserati dealer near you means that you're not only getting a large inventory in one location, but also a dedicated and knowledgeable staff. We make sure to equip our team with all the expertise needed to point you in the right direction when it comes to finding your next car. Giving you a comprehensive experience that takes into account your driving habits and budget has allowed us to leave behind many satisfied customers.
Although it can seem like a pain to start looking for a Maserati sports car, we make it a breeze when you choose us as your Maserati dealers in Florida. However, if you're looking for a Maserati sports car that won't break the bank and give you all the best parts of a luxury sports car, then the Maserati Ghibli may be ideal for you. The bold and elegant design of this car will be sure to turn a few heads wherever the road may take you. With its sleek and aerodynamic body, you can expect minimal drag along with impeccable handling when you get behind the wheel of this vehicle. Although this vehicle is stylish both inside and out, the area that the Maserati Ghibli excels in most is when it comes to performance. Those interested in this new Maserati sports car will have a selection between quite a few different V6 engines that have been made at the Ferrari factory in Italy. If you're seeking even more handling to keep these powerful engines in check, the Maserati Ghibli S Q4 offers AWD, giving you truly exceptional handling regardless of conditions.
However, even the base model will be able to give you 345 horsepower, allowing you to go from 0 to 60 in as little as 5.5 seconds. On the highway, you'll find that the new Maserati Ghibli for sale can mellow out and give you 24 MPG. Maserati also made sure that these cars excel when it comes to safety as well as performance. Safety and Advanced Driving Assistance Systems give you a way to keep track of all your surroundings and feel secure. A special stability control system gives you complete and total command over the asphalt, giving you the control you need. The Integrated Stability Control system will even detect potential instability and counteract it to give you all the traction you'll need. Front and rear parking sensors equipped in these new cars also makes getting into tight parallel parking spots a breeze. If this seems like the right car for you and can see yourself becoming the proud owner of a new Maserati Ghibli for sale, then be sure to swing by our Maserati dealers in Florida!
Maserati Sports Car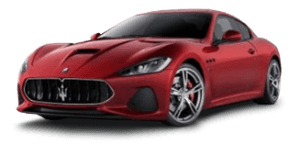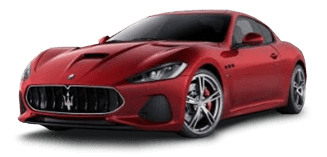 Do you find yourself leaning more towards a 2-door coupe than you are a 4-door? The new Maserati GranTurismo for sale is a truly exceptional vehicle that's taking the market by storm. Coming from a pedigree of performance-driven vehicles, this new Maserati sports car at our Maserati dealer in Florida is no joke. The sleek and refined interior makes it almost feel like you're in the cockpit of a luxury fighter jet. With the craftsmanship put into the new Maserati GranTurismo for sale, you can expect to be met with comfort and style.
However, despite looking like a luxury vehicle, you'll have all the power and performance you could need in a vehicle. The equipped V8 will grant you all the get-up-and-go that you'll need, giving you 454 horsepower in the base model. This monolithic engine will even let you go from 0 to 60 in a matter of 4.9 seconds, making it a blisteringly fast vehicle. Just like any other Maserati sports car at our Maserati dealers in Florida, you need plenty of control with such a powerful engine. The advanced ABS system is able to monitor various aspects of your driving, such as traction, stability, and braking. An advanced braking system will maximize your braking ability in emergency situations, giving you all the control you'll need. Since safety is paramount, you'll be impressed by the extensive airbag system equipped in the Maserati Granturismo for sale.
If you've been craving the refinement, performance, and safety of one of the latest models available at our Maserati dealers in Florida, what's stopping you from coming to check them out? You can even feel free to apply for financing right on our website to save yourself time before visiting. Whenever you're ready to stop by, you'll find us open 6 days a week and conveniently located at 525 S Lake Destiny Dr., Orlando, FL 32810.