Maserati Dealers in Florida Near Me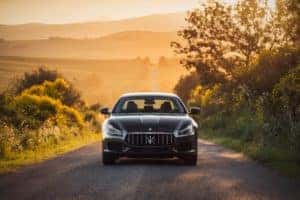 Maserati Cars for Sale
Living in Florida often means resigning yourself to being surrounded by beauty. Not only the stunning beaches, palm trees, and tropical weather, but also luxury sports cars. Many Florida drivers choose to invest in exotic cars because of their relative practicality. You'll never have to fret about driving your turbocharged convertible on icy mountain roads. You can also enjoy driving your convertible with the top down all year long. If you are interested in used luxury cars near Orlando, you will want to visit Maserati of Central Florida. We offer an amazing selection of the most coveted Maserati cars for sale. Drivers from across the state are eager to make the trek to our Maserati dealership in Orlando, Florida. Maserati of Central Florida has decades of experience in exotic cars, and our reputation in the community is spotless.
We pride ourselves on our vast knowledge of the Maserati brand. If you are searching for the perfect new or used Maserati in Orlando, our dealership is the ideal place to start looking. Not only do we offer an incredible choice of new Maserati vehicles, but we also carry a hand-picked selection of pre-owned exotic cars. Are you searching for a specific car, like a Maserati Gran Turismo convertible for sale? Our dedicated and passionate sales team will be able to help you find what you have been looking for. Perhaps you are less certain about exactly which Maserati sports car would be the best fit for your needs.
Our sales team will be happy to guide you through selecting the right Maserati. We understand that sometimes shopping for a luxury car can be slightly overwhelming. We encourage customers to browse our inventory online prior to your visit. Every luxury vehicle that we offer for sale will be listed on our virtual dealership. You can browse our spectacular selection right from home. It's the most convenient way to comparison shop for your next exotic car.
Luxury Car Dealerships Near Me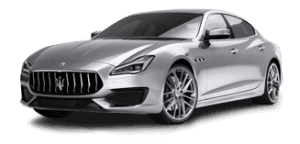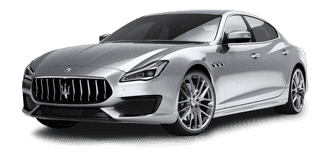 Once you have found something that strikes your fancy at our luxury car dealership near you, you'll want to see it in person. It is simple to arrange your test drive at our Maserati dealer in Florida. Call our helpful and friendly sales department and let us know what you'd like to test drive. We will be delighted to work with you to find the best time for you to see these beautiful cars in person. You are certain to fall head over heels as soon as you turn the key in the ignition. There's something uniquely intoxicating about driving a high-performance luxury car. Maserati has a heritage for racing, and this is evident in the cars they currently produce.
If you are fond of powerful, prestigious exotic cars, you will want to shop at our Maserati dealer in Florida. You are certain to become the envy of your neighborhood when you drive home in a sleek, capable Maserati model. Our luxury car dealership near you has all of the information necessary to make an educated decision. There is no singular vehicle that would be the right fit for every customer. Maserati manufactures a diverse lineup to suit the needs of their customer base.
Are you interested in impressive horsepower and torque? You may want to look at the Maserati Quattroporte. This iconic luxury sedan offers up to an incredible 523 horsepower and a top speed of 193mph! Perhaps you need more cargo space for your daily driver. If you have a family or hobbies that require equipment, you'll be interested in the sleek yet spacious Maserati Levante. This SUV provides exceptional performance, equipped with your choice of twin-turbo engines. You'll have plenty of space for friends or family inside the luxurious, well-appointed cabin. Our luxury car dealership near you will be able to provide plenty of information about any Maserati model.
Maserati Sports Car
After you have chosen your ideal Maserati vehicle, you will want to think about your payment options. Many of our customers elect to buy their Maserati cars outright, paying cash. This is a wonderful option for many customers. However, we understand that not everyone's budget is best suited to buying their exotic car outright. If you are curious about your options for financing your car, our finance center can assist you. Our Maserati dealer in Florida has plenty of experience helping our customers secure auto loans. We have cultivated strong working relationships with many local lenders.
Our goal is to ensure that you receive as many options as possible. Applying for your exotic car loan is easier than you may believe. You can apply for financing directly from our website. When you apply for your loan online, you can complete your application on your own time. You will also spend less time filling out paperwork at our dealership, and more time behind the wheel of a gorgeous exotic car. Should you have any questions, please do not hesitate to call our financial team.