Used Maserati for Sale Tampa
Has the time come for you to start searching for a new or used Maserati for sale in Tampa? Like most people, you might have a hectic schedule that makes it difficult to start looking for the right vehicle. Since you're making a large investment, it makes sense to want to be as thorough as possible when hunting for your next car. At the same time, your limited free time may make it nearly impossible to drive all over town to find your ideal used Maserati in Tampa. One way to bypass the headaches and stress that can come along with tracking down a car that suits you is by working with a trusted Maserati dealer near you. If the time has come to move on from your old car and into something that's exciting to drive, then Maserati of Central Florida is here to help.
We have a plethora of different vehicles for sale, ranging from the latest models to used luxury cars. Our primary objective is to help you scour our vast selection and help you hone in on a vehicle that fits both your lifestyle and budget. When you make us your Maserati dealer near you, you can avoid the hassle of making numerous stops just to find the right vehicle. Although such a large array may feel daunting to some, our associates will make it a breeze to determine which of our many Maserati used cars for sale are a solid fit. Armed with all the knowledge they'll need, you can expect an equally comprehensive experience that ensures all your questions are answered. Why make it frustrating to shop for a used Maserati in Tampa when it can be a fun and exciting experience with us? When you need a new car and don't want to waste any of your precious time, be sure to visit our Maserati dealer near you!
Used Maserati Tampa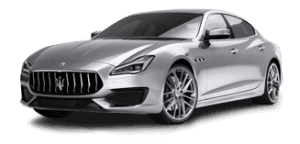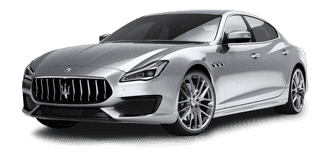 It's no secret that you can save thousands of dollars by looking into used luxury cars in Tampa instead of the latest models. Despite the newest Maseratis offering plenty of power and features, the allure of saving thousands might seem like a better option. At the same time, it can feel as though you're navigating a minefield when for a used Maserati in Tampa. Some sellers and dealers may not be entirely upfront with you and withhold vital information such as service records. Also, there could be hidden issues despite a clean record, leaving you to take unnecessary risks. If you'd like to get into used luxury cars without having to roll the dice, then be sure to visit Maserati of Central Florida!
Our Maserati dealer near you understands that transparency is critical when making a large purchase. For this reason, we have all our used Maserati cars for sale inspected the moment they arrive. Keeping this in mind, you can shop with confidence knowing that all our vehicles run optimally. Since service records can also provide a good deal of insight into a car's longevity, we also give you a free history report with each one. Honesty and integrity are two of the most important things to us here at our used Maserati dealership. For this reason, you can expect the transparency that you deserve when spending thousands of dollars on your next car. Finally, you can purchase a used Maserati in Tampa without having any questions when it comes to reliability!
Used Maserati Dealership
Are you already the proud owner of a Maserati Ghibli or any other model? If you've already found the car of your dreams, we don't need to tell you how essential maintenance is. Skipping out on routine servicing could cause serious issues to arise and result in costly repair fees. Getting the most out of your high-performance car makes sense, so why go to a source you're not sure is qualified to take care of it? However, our Maserati dealer near you offers more than just a wide selection of luxury cars in Tampa.
Our location is also home to a dedicated and state of the art Maserati Service Center that can handle nearly any job, no matter how big or small. With the help of our team of factory-trained technicians, you can rest assured you're leaving your car in capable hands. Whether you've been in a collision or just need an oil change, we're one of the most qualified sources to take care of your auto needs when it comes to Maserati cars. We even offer a flexible schedule and allow customers to schedule an appointment right from our website in a matter of moments!
Do you prefer working on your own car and just need the right components for the job? We also let our clients order genuine parts from Maserati right on our website! Whether you're seeking a used Maserati in Tampa or you just need to keep up with servicing your current one, we remain a smart choice. If you're ready to stop by and visit our Maserati dealers near you, then feel free to stop by our location at 525 S Lake Destiny Dr., Orlando, FL 32810.