Maserati for Sale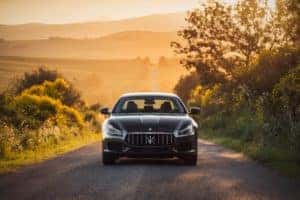 If you are deciding which brand of exotic car to invest in, Maserati sports cars make a strong case for themselves. With over a century of experience manufacturing excellence, the Maserati brand is one of the world's most exclusive. These exotic cars near you pay homage to their storied racing heritage. Maserati cars are guaranteed to garner you a lot of positive attention. These elegant yet powerful works of Italian engineering always turn heads. For the most discerning of customers, it's hard to beat the performance, style, and quality of a Maserati.
Our Maserati dealership in Florida offers a stunning selection of the latest and most exciting Maserati models. We also stock a handpicked selection of pre-owned exotic cars at our luxury car dealership. Do you have a specific Maserati for sale in mind? If you know exactly what you are looking for, allow our sales team to help you find the perfect exotic car near you. Our Maserati dealership in Orlando, Florida, is staffed by Maserati experts. Our sales team is dedicated and passionate about the Maserati brand. We understand that shopping for your next luxury car is an exciting time. Our team aims to bring the Maserati standard of excellence to every detail of your experience with us. There's no reason to feel intimidated by the process of shopping at our Maserati dealer near you. You'll appreciate our friendly and helpful sales staff.
If you aren't totally sure what you are looking for, let our sales team help you navigate. Our sales staff has years of experience helping customers find the perfect luxury car for their needs. We are eager to assist you and look forward to fielding your questions. You can start shopping right from our website, on your own time. You will find our current inventory listed, with photos and details for every listing. If you have any questions, please contact our knowledgeable sales team. We can't wait to help you decide which Maserati model would best enhance your life. These extraordinary Italian exotic cars are our passion, and we love sharing this enthusiasm with our customers.
Maserati dealership in Orlando Florida
After our sales staff has helped you pick out the perfect luxury car from our Maserati dealer near you, you'll want to think about financing. Many of our customers decide to obtain a car loan to pay for their new Maserati. If you are curious about your financing options, you'll be happy to know that Maserati of Central Florida hosts a quality financial center.
Our financial staff can answer any of your questions about the loan process, leasing vs. buying, and much more. There are many excellent reasons to finance your next exotic car. If you are interested in financing your vehicle, contact Maserati of Central Florida. You can fill out your application in person if you wish. You may also save time and fill out your auto financing application online. The application is easy to understand and only takes about fifteen minutes to complete. If you intend to finance your Maserati from our dealership in Orlando, Florida, you may want to apply first. When you have applied for financing, you will have a realistic understanding of your budget.
Save yourself time by applying for financing before you begin seriously shopping for your next exotic car. You won't risk growing attached to a vehicle that is out of your budget. After our financial department has received your application, we will review and be in touch with you as soon as possible. We strive to provide customers at our dealership in Orlando, Florida, with as many options as we can.
Maserati Florida dealerships
Our Maserati dealer near you is also host to a qualified Maserati service center. Regular maintenance is crucial to keep these exceptional sports cars running in prime condition. However, you do not want to risk bringing your extraordinary Maserati to any regular service center. The service technicians at many service centers simply are not trained to work on a Maserati. When you refuse to compromise on the quality of your service, visit Maserati of Central Florida. Our service technicians are all factory trained and certified to work on Maserati cars. You can feel confident that your investment won't be touched by any amateurs.
Maserati cars require a delicate touch, and our technicians have ample experience. When you need an oil change or tire alignment, come to Maserati of Central Florida. For the ultimate convenience, you can even schedule your service online. Ensure the most prompt service possible by scheduling your service in advance. Are you looking for OEM parts for your luxury car? Our Maserati dealer near you stocks a comprehensive parts library. If you are looking for a part that we do not currently carry, just fill out a parts request form. As soon as we source your needed part, we will contact you. Should you require assistance in installation, we can help you with that, also.