Luxury Car Dealerships Tampa
When you resolve your mind to finally purchase an exotic car, the possibilities can be somewhat overwhelming! Searching for luxury cars for sale is a thrilling process. You will want to do plenty of research and explore all avenues before making a commitment. When you decide that you can't live without a Maserati for sale, you will want to find the premier dealership.
Maserati of Central Florida boasts an exciting selection of Maserati near Tampa, FL. We carry a wonderful assortment of new and pre-owned Maserati models. Maserati of Central Florida has a long history of excellence in the exotic car industry. With decades of experience working with luxury cars, we are the discerning customer's top choice of dealership.
Our exceptional selection and customer service has earned our dealership the respect of the community. When you shop at Maserati of Central Florida, you can expect treatment as high-end as our vehicles. Our sales team is highly knowledgeable about the nuances of the Maserati lineup. These Italian masterpieces are crafted from only the highest quality parts. You are certain to benefit from the extensive knowledge of our sales staff as you learn more about these cars.
Our luxury car dealership near Tampa is the perfect place to begin shopping for your next exotic car. You may begin your hunt for luxury cars for sale right from our website. Maserati of Central Florida maintains a comprehensive listing of each vehicle offered for sale. Customers will enjoy perusing our inventory from the comfort of home.
Every Maserati car for sale at our dealership will be listed, along with photographs and crucial information. You are certain to be dazzled by the gorgeous vehicles available at Maserati of Central Florida. Once you see a Maserati car for sale that strikes your interest, you will want to come to see it in person. To arrange your test drive, simply call our sales team.
Let us know which Maserati car for sale you are interested in. We will work with your schedule to find the best time for you to visit our dealership.
Maserati Dealership Tampa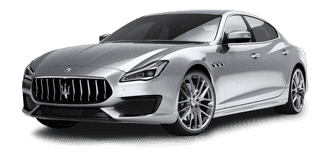 After finding your ideal Maserati car for sale at our dealership, you will want to think about your payment plan. Are you planning to buy your Maserati with cash upfront? Many customers at our Maserati dealership near Tampa choose to pay cash. This is a wonderful option for many of our customers. However, we understand that a cash purchase isn't right for everyone.
If you are interested in your Maserati financing options, you are in luck. Maserati of Central Florida has ample experience in assisting customers through the car loan process. Applying for your exotic car loan doesn't need to be intimidating. When you work with the experts at Maserati of Central Florida, you will be pleasantly surprised at how simple the process is.
You may begin your application directly from our website. Applying online for your car loan offers many advantages. You can complete your application at a time that is most convenient for you. Complete your finance application at your own pace.
When you apply online, you will save time filling out your application at our Maserati dealership near Tampa. As soon as a member of our finance department has reviewed your application, we will be in contact. Many customers elect to secure their financing prior to shopping in earnest.
When you have obtained your car loan in advance, you will have a solid understanding of your budget. This can be immensely helpful when shopping for your next luxury car. You can avoid getting attached to a vehicle that doesn't suit your budget. Should you have any questions about your loan application, our financial department will be eager to assist you.
Maserati For Sale
Even after you have driven home in your new sports car, Maserati of Central Florida has plenty to offer you. We host a full service center at our Maserati dealership near Tampa. The key to maintaining the integrity of your Maserati lies in regular maintenance.
However, you will want to be very discerning about which service centers you bring your Maserati. The average local service center may not possess the skills and tools required to service a Maserati. These vehicles are anything but ordinary, and an ordinary service center may not be up to the task.
When you demand flawless service, you will want to visit Maserati of Central Florida. Our service technicians have been factory-trained and certified to work on Maseratis. We ensure that our technicians have the most current tools and technology to perform work on your car. They have plenty of experience servicing luxury cars. You won't have to worry about an amateur technician bungling your precious Maserati.
For your convenience, you may schedule your services online. Our service center can handle everything from routine maintenance to major repairs. We also maintain a robust parts library.
If you require OEM parts, you may fill out a parts request form. Our technicians are also able to assist you in the installation of your parts if required. Maserati of Central Florida is the finest service center for uncompromising quality.