Used Maserati for Sale in Florida
Are you looking to add a dash of excitement to your everyday life? Imagine making your daily commute in a gorgeous Maserati. Driving an exotic car can enhance every mundane errand. If you're looking for exotic used cars near you, Maserati of Central Florida can help you find what you're looking for. We have an amazing selection of new and pre-owned luxury vehicles. You're certain to find the best used Maserati cars at our dealership in Central Florida. Our sales staff is committed to providing you with exceptional customer service.
From the moment you decide to start perusing exotic used cars near you, to the moment you drive your used Maserati car off of our lot – it's our passion. We are here for you every step of the vehicle buying process. With decades of combined experience, we are able to field all of your questions about luxury cars. If you're just beginning to browse for your next car, our website is an excellent place to start. You can examine our inventory from home, viewing details of our available used and new cars. Once you've got a firmer grasp of what you're interested in, you'll want to see your options in person.
Scheduling a test drive in advance is always a good idea to save time. Simply call our dealership and arrange your test drive for a time that is convenient for you. You are also always welcome to stop by the dealership in person. There is no better way to decide which car is right for you than to get behind the wheel! You can only discern so much about a car from looking at photos and viewing its specs. You'll want to physically experience what it feels like to actually drive your potential purchase before you commit. Don't hesitate to schedule your test drive! Our premier used Maserati cars don't last long on our lot. Local drivers know that we stock only the most coveted vehicles, and they tend to fly off of the lot!
Maserati Used Cars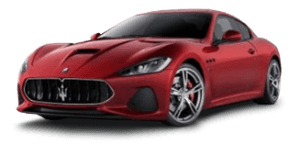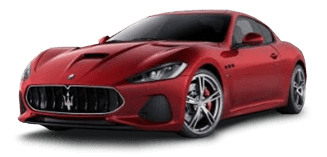 Are you considering purchasing a used Maserati car? It's a wise financial decision to invest in a pre-owned exotic car. You'll be able to enjoy all of the performance and prestige that comes with owning a Maserati, at a much lower price. A car loses the most value within the first three years. A huge percentage of that lost value occurs within the first year. For the buyer, this information is a tremendous asset. You can purchase a fabulous used Maserati car in excellent condition for a fraction of what a new Maserati would cost.
After the initial three years of depreciation, the car will depreciate at a much slower rate. You'll retain better resale value on your used luxury car. You'll still have all of the luxurious features, and high-performance power that owning a Maserati entails. Modern vehicles are designed to last longer than ever, and Maserati is no exception to that rule. This means that when you buy pre-owned, you know that you're getting a car with plenty of life left ahead of it.
When you're looking for a Florida used Maserati dealer, Maserati of Central Florida will help get you into your dream car. We are confident in our ability to help you find the best used exotic car for sale. Our Florida Maserati dealership chooses only the finest used Maserati cars to stock our lot with. You are choosing your next pre-owned luxury car from the cream of the crop.
Florida Maserati Dealers
Purchasing a vehicle is a large investment for the typical customer. You want to feel confident that your transaction is being handled by a trustworthy business. Maserati of Central Florida is a family-owned local business. We have a sterling reputation for excellence. Some used car dealerships aren't so honest. When dealing with such a major purchase, why take a chance on an unknown dealership? We have earned the trust of the community over years of dedication to customer service.
Our staff is dedicated to assisting customers from the very beginning of their car purchase. If you're unsure of what you are looking for, we are delighted to discuss all of your potential options. We will answer any questions you may have about any of the beautiful cars in our inventory. Our financial department is skilled at helping customers secure financing for their car purchase. We have strong relationships with all of the best local lenders. Our experience in obtaining financing for all kinds of diverse budgets.
You can apply online to be prequalified for financing, and save some time at our dealership. The form is very brief and can be completed in ten or fifteen minutes. Once you are prequalified, you'll have a more firm understanding of your budget. No matter what you are looking for, we are confident in our ability to help qualified buyers secure the most favorable financing terms.