Maserati Florida Dealerships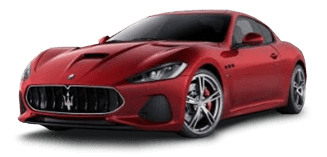 Have you been itching to get out of your old car and into something with more power and luxury? If you're looking for a car that can offer both sportiness and refinement, then you might be in the market for a new or used Maserati for sale in Tampa! For years, Maserati has been recognized as a vehicle that can give you both the performance and luxury that many other drivers have desired. However, finding one of these vehicles is often a challenge when you go through a source you're not positive you can trust. Many dealers and sellers may not be upfront with you or keep your specific needs in mind.
Although you can drive all over town just to find the right Maserati, our closest Maserati dealership can make it easy! We have hundreds of different vehicles available at our Maserati dealership in Orlando, Florida. Whether looking into the new Ghibli or you desire other used luxury cars in Tampa, be sure to make us your next stop. Granting our clients such a large selection in one convenient location ensures that you can save yourself time and avoid any headaches. One thing that sets us apart from purchasing from private sellers is that we do all we can to adapt to your unique needs.
Unlike some sellers or dealers who might seem more concerned with making a quick buck than anything else, we take your satisfaction very seriously. Assisting you in navigating our inventory ensures that when you choose our Maserati dealership in Orlando, Florida, you get a comprehensive experience. Arming our staff with all the knowledge they could need ensures that you're destined to track down the right car with us. While our sales team ensure one of our Maserati used cars for sale fits your lifestyle, our Finance Center will figure out if it's within your budget. When you combine our dedicated team, our large selection, and some of the finest Italian cars on the market, you get a positive experience.
Used Maserati Dealership
Do you want to save yourself some money by getting into a used car at our closest Maserati dealership? Although you're in the market for a high-end car, it doesn't mean that you have to break the bank to get into one. Aside from offering plenty of the latest models from Maserati at our Maserati dealership in Orlando, Florida, you'll also find plenty of pre-owned ones. Buying a used Maserati for sale in Tampa instead of a new one can come with a few different benefits. Aside from the much lower initial cost, used luxury cars are usually offered lower insurance rates by their company. In addition to this, you won't have to worry nearly as much about depreciation since most of it is already out of the way.
As cost-effective as it can be to look into a pre-owned vehicle at our closest Maserati dealership, you might have some concerns. There are plenty of sellers and dealers our there who may not know these cars as well as us. As a result, used luxury cars may not have been adequately looked over when you get them from another source. However, our used luxury cars in Tampa have all looked over by our factory-trained specialists, ensuring you get a reliable vehicle.
To further make sure you don't encounter any hidden issues, we'll give you a free history report with all our Maserati used cars for sale. If you're thinking of making a substantial investment and getting a high-performance car, why not make sure you won't encounter repair fees after your purchase? When you use us as your Maserati dealership in Orlando, Florida, finding a dependable vehicle can be a breeze!
Maserati Dealership In Orlando, Florida
Are you already the proud owner of a Ferrari, Maserati, or Alfa Romeo? Although we have plenty of new and used luxury cars in Tampa, our closest Maserati dealership is more than just a source for finding your next car. We're also home to a state of the art Maserati Service Center that's operated by factory-trained specialists. Our team knows Italian vehicles like the back of their hand, ensuring that you're leaving your car in capable hands.
Sometimes, independent mechanics may not have the tools or expertise to get the job done. However, we also make sure our technicians are equipped with all the latest tools and resources directly from the manufacturer. Whether you've been in an accident, need your tired changes, or want to order genuine OEM parts, we have you covered. If you'd like to schedule service at our Maserati dealership in Orlando, Florida, you can even do so right on our website. Making it easy to have your automotive needs met is part of why we have so many satisfied customers.
We work hard to take the risks out of having your auto needs met while also going about and beyond your expectations. Our closest Maserati dealership even offers flexible hours that keep us open 6 days a week, ensuring even those with hectic schedules can stop by. If you'd like to come and check us out and see about new or used Maserati cars for sale, you can find us at 525 S Lake Destiny Dr., Orlando, FL 32810.